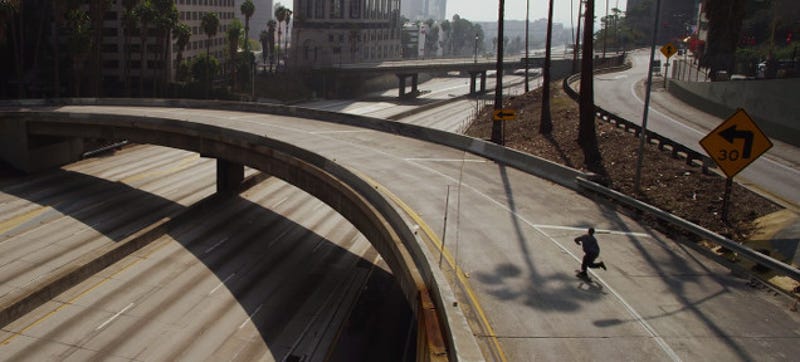 Filmmaker Russell Houghten created the illusion that the skaters in this video were travelling alone thru an abandoned Los Angeles, an eerie view of a city that is always brimming with heavy traffic.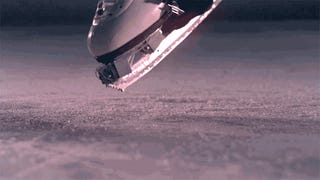 The endless impossibly early mornings heading to the rink for practice aren't the only things taking a toll on figure skaters. Researchers at Brigham Young University recently designed and built an unobtrusive skate sensor that can measure the impact when a figure skater lands a jump—and it turns out they're absorbing…
Skateboarding's earliest shredders cut their teeth in empty pools and drainage pipes, but extreme sport-boardin' has come a long way in the years since. There are plenty of devoted skateparks out there now, but this one in Denmark goes back to those roots by doubling as a functional drainage system.
When we first saw the ZBoard, an electric skateboard with weight-sensor controls, we hoped it would be the first powered skateboard that could actually ride, well, like a skateboard. We tested it out today and it's exactly that: a fun ass skateboard that can move on its own.
It's an amazing effect. Filmmaker Russell Houghten combines stop-motion and real-time video in Open Horizons, and not just in alternating sequences. He actually mashes them into the same scene, the same shot, at the same time. I have no idea how he did it but I want to see more. [F-Stoppers via PetaPixel]
Powered skateboards have been around since the early 90's, but they've always seemed to require extra components—from handheld throttles to Microsoft Kinect-based sensor arrays—that could never quite capture the feel of a conventional deck. The ZBoard, with an electric drivetrain and weight-sensor control system,…
For Australia's Tron: Legacy premiere, skaters slid around Eness' interactive ramp; iPod Touches loaded with custom apps that measured air time to control the graphics. Tony Hawk, this isn't. In fact, it's rather like Wipe Out, isn't it? [LiveForFilms]
Even if you're an avid skater, you've probably taken the creation of your board for granted—especially if you're a fortunate customer of Rekiem Skateboards, France's only custom, handcrafted manufacturer. Watch the entire genesis in just over three minutes.
The Electric Cruiser by Mademoto provides users with all of the joys of skateboarding and in-line skating with out all of the pesky benefits of exercise. With a monstrous 250W engine under the hood, this bad boy will tug you along at a breathtaking 18 mph (probably less if you are a bit on the chunky side or a gentle…
Back at Carnegie Mellon University, where I completed my undergrad in drinking, they used to have something like this in which you stuffed a small woman—or man—into a little buggy and rolled them down a hill. I don't think I watched a single match, but I think if they dressed people up like a Mighty Morphin' Power…