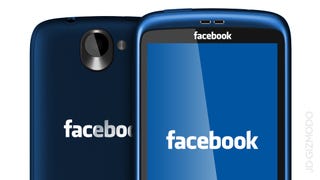 Facebook is working on a phone! But Facebook has been working on a phone. What's new? Well, it's a completely different project because their first top secret effort crashed and burned. It's a sordid history of employee jealousy, secret plans, power struggles and just plain failure.
Continuing the trend of metal-masters launching dubiously-themed apps, metal band Slayer has painted a game of pinball with skulls, pentacles and other HARD MAN designs. You play along to songs from their latest album, with original voiceovers from the band.
The hand-built Slayer espresso machine is not brandspankinew, but it is still exceedingly uncommon—fewer than 20 exist in coffee shops—and this one, residing at freshly opened RBC NYC, is the first east of Michigan. It costs $18,000.