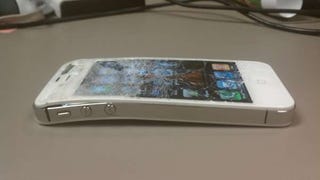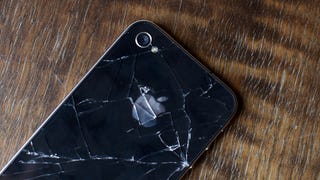 Backstory: Some guy sends his MacBook into Apple for under-warranty repair. Apple says there's spill damage. Guy claims there isn't. Apple sends it back. Guy smashes MacBook with a sledgehammer.
Seriously? You think Apple, or any other reputable company, would lie about spill damage? You could have asked for…
Yesterday we posted a Weird Combo of the Day that offered a $15 iTunes card free with the purchase of a Zune. Later, we even had a "tip" from a CompUSA "employee" with a "screenshot" of an internal "memo" referencing the "incident" about the "deal" and yes I like "quotes".
Yeah, it really was. But for now, RUMOR…
Even though the Zune Phone is all but confirmed (there haven't been any formal announcements yet), we shouldn't be jumping to conclusions every time there's an announcement that somehow ties Microsoft to phones. Case in point, this morning Global Sky, a Philippine-based call center, issued a press release saying they…
Remember how Apple was going to charge $1.99 for the 802.11n AirPort enabler in Intel macs? Well, Apple released an Airport Extreme firmware update for all Intel-based Macs yesterday, and already sites are claiming Apple's gone and lowered $1.99 to $0.00. Not quite.