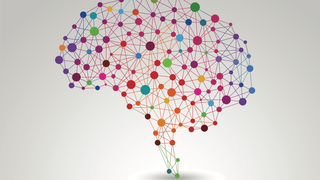 Science is a messy, error fraught business, which is why reproducibility is so essential. Unfortunately, that doesn't appear to be one of psychology's strong suits, according to a massive analysis published yesterday in Science.

The world's population has exploded over the past century, growing from less than 2 billion to 7 billion people. And it's not stopping. The U.N.'s current projection is that humanity will number 9.3 billion individuals in 2050, and then hit 10.1 billion by 2100. Meanwhile, our energy resources are dwindling and…
It turns out that memes are something that white people like. At least, that's one possible way to understand a recent study of 50 popular memes, which found that there are an awful lot of white people in these widely-shared internet joke cycles.
In the days and weeks before Chinese New Year, some 700 million people—twice the entire population of the U.S.—cram onto trains, buses, planes and boats to go home. This mass migration is the largest annual movement of humans in the world, and now it can be tracked by smartphone.
We have just entered the Urban Age, when the majority of the world's population lives in cities. Most of us may live in the metropolis, but these miracles of engineering and cultural productivity are almost impossible to understand. These ten books will help you untangle the mysteries of today's city life.
Reddit's trying out something new: it's launched its own, original mini-series of web videos. Bases on its Explain Like I'm Five subreddit, it explores political and social issues in a way anyone can understand.
Facebook, with its 900 million users, is a social scientist's wet dream: a huge number of participants, all offering up rich streams of personal information. Obviously that hasn't escaped Facebook's attention, which is why it has its own team of social scientists analyzing all of our data—and, on occasion,…