Sony's trio of full-frame mirrorless cameras, the a7, a7r, and a7s, are wonderfully capable machines. Unfortunately there just aren't that many native lenses to choose from. Today, a new super-wide zoom enters the fold that will hopefully make these slick bodies more appealing, with some primes on the way.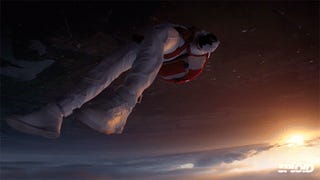 Así se rodó el espectacular anuncio de las cámaras a7 de Sony. Las cámaras a7 y a7R de Sony fueron sin duda de lo mejor en fotografía del 2013. Por aquí analizamos a fondo la a7. La campaña para presentarlas no podía quedarse atrás: paracaidistas en pleno descenso filmados a cámara super-lenta. Las imágenes son tan…
Si la fotografía no te entusiasma es mejor que dejes de leer en este primer párrafo. Sólo el cuerpo de esta cámara cuesta 1.500 euros, sin objetivo. Hay cámaras mucho más baratas en el mercado y hoy en día un buen móvil saca fotos decentes en la mayoría de las situaciones. Pero si te gusta la fotografía sabes de sobra…
The DSLR is everywhere. You see it around the necks of tourists, against the faces of pro photographers. Since Canon introduced the Digital Rebel in 2003, the DSLR has come to dominate photography outright. That ubiquity is about to come to an end so abrupt, you might not even have time to notice it.
The full-frame camera has been synonymous with the most high-end DSLRs—the biggest, the priciest. Not anymore. A new breed of camera that's light on its feet but packs the best image quality outside of pro-grade gear is here, and it starts with Sony's new A7 series.
Nikon has been teasing the photography world lately with a series of seductive videos that hint at some amazing cool camera on the horizon. Will this thing actually be what people expect, and can it rival the recent Sony powerhouses?