The first thing an architect or graphic designer will do at the start of a project is to produce some preliminary sketches — just to rough out their ideas on paper, perhaps augmented with computer-aided design software. But sound designers don't have similar tools. A consortium of European researchers is seeking to…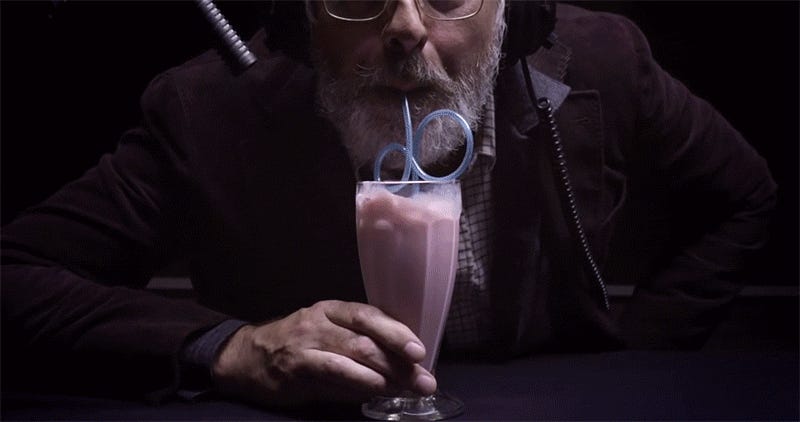 Here's a fun bit: a foley artist recreating and accentuating the sounds of everyday life, transforming a shower into hand tossing spaghetti while making coffee can be blowing bubbles in a milkshake with a swirly straw. The imagination of sounds gets more and more ridiculous which results in more and more fun.
Part of making the Jurassic Park franchise's dinosaurs awe-inspiring is the sound design, and Jurassic World had to introduce the roars of a few new dinosaurs. In this video, the movie's sound designers explain what animals went into Mosasaurus and Apatosaurus voices, and how the Indominus got that horrific screeching.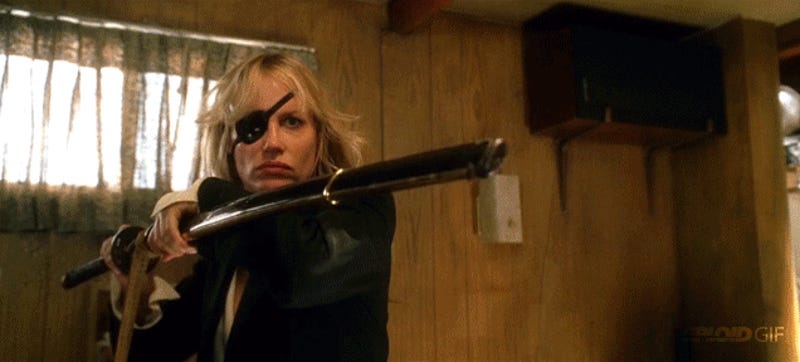 Apart from the razor-sharp dialogues, Tarantino's movies are famous for their glossy visuals. But those visuals wouldn't be so impressive without good sound design. Editor Jacob T. Swinney put together this mashup showcasing the importance of sound effects in Tarantino's films.
Take a deep dive into the sound design behind this year's Godzilla movie. The lengths this team went to was pretty spectacular. Including capturing that awful "hand-on-balloon" sound for the alien pulsing sounds, and recording with microphones that capture sounds above human hearing to make the creature's vocals. So…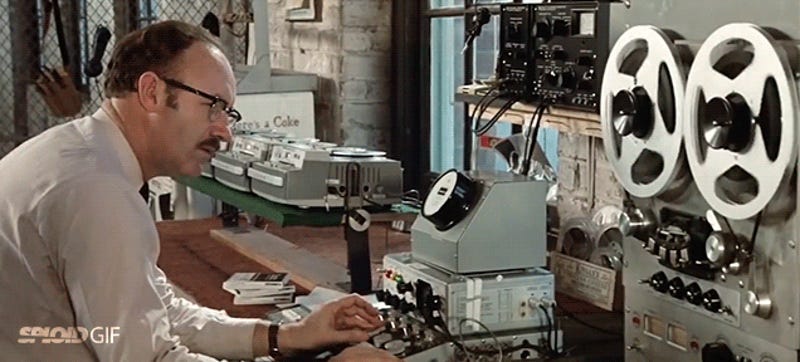 It's not often I walk away from a movie and talk about how great the sound design was. But that's because I'm easily wowed and blinded by impressive visuals and crafty storytelling and great acting and so forth. But after watching this CineFix top 10 list of movies with great sound, I think I should pay more attention…
Last week, the European Parliament ruled that all electric and hybrid cars must add artificial engine noise so that pedestrians can hear them coming. While the mandate is mostly to protect visually impaired pedestrians, the noise will also benefit anyone on the street who's ever had a near-miss with a Prius.
Part of what makes Disneyland such an immersive experience is the sophisticated sound design found throughout the park. Across dozens of narrative worlds, hundreds of sound cues must be deployed at just the right moment to keep the visitors suspended in disbelief. Here's a look at the extraordinarily talented…
Even if you just hear a science fiction movie or TV show playing in another room, you'll instantly recognize it thanks to the weird sounds of alien spaceships and laser weapons. No genre of entertainment has ever challenged sound-effects designers as much as SF. We've gone through some of scifi's most identifiable and…