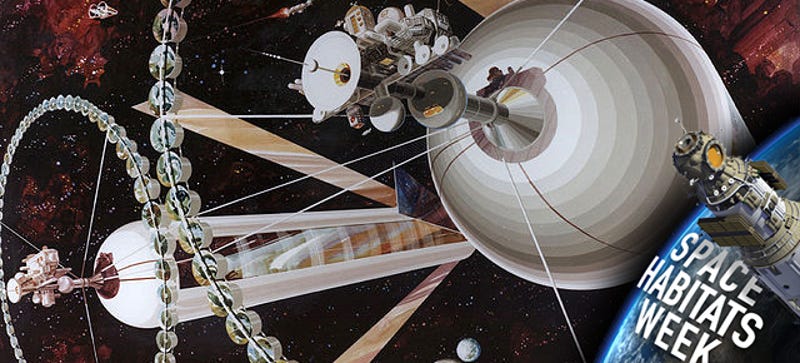 It's Space Habitats Week here at Gizmodo and io9. Planetary settlements have garnered a lot of attention lately, from caves on the Moon to eventual outposts on Mars (we're not going to talk about Mars One). Today, you can ask Al Globus, an expert on orbital settlements, about why humanity's future is in orbit rather…
There's nothing hotter right now than starting your own libertarian-minded community from scratch. Or at least threatening to do so.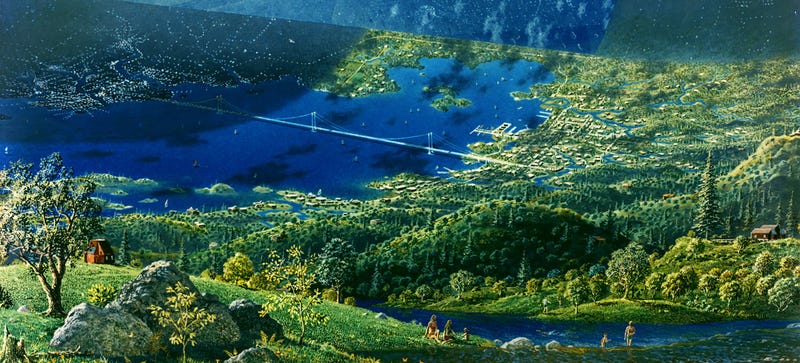 The colonization of Earth's orbit, the Moon, Mars, and other planets still promises a kind of space utopia for Homo sapiens. Since the second half of the 20th century, more and more concepts have imagined how it could be possible for humans to live in permanent habitats beyond our planet. The following 28 images show…
Ah, sweet, sweet naivety. In this reto-tastic NASA video about space colonization, the narrator waxes optimistically about building a 10,000-person space colony before the year 2000. Hey, at least we got the ISS, right? [Boing Boing]
In the 1970s, NASA conducted a number of summer studies to create artwork depicting the future of space colonies. At 10,000 people, these colonies housed slightly more people than the current three-person ISS crew.