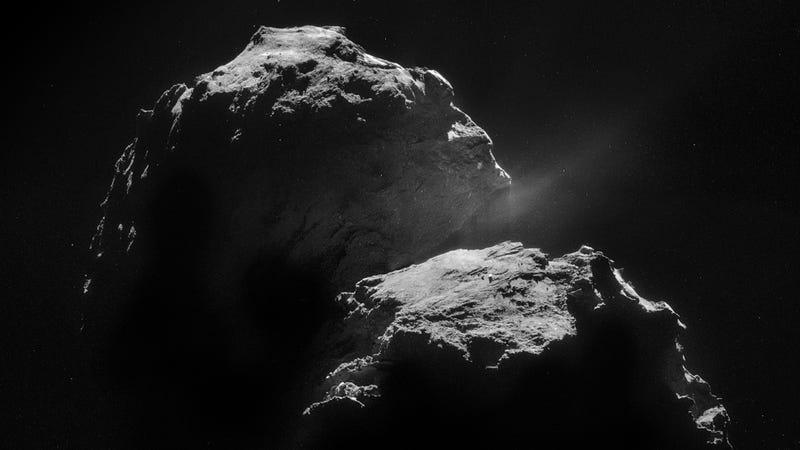 The historic Rosetta mission has finally come to an end. Over the past two years, the probe's many instruments have scanned virtually every nook and cranny of this weirdly shaped rock, unleashing a treasure trove of new information about comets in general, and 67P/Churyumov–Gerasimenko in particular.
Launched in the late 1970s, the two Voyager space probes were equipped with a golden record containing sounds and images of life on Earth. Intended for alien consumption, this record has never been made available to the public in its intended form. An exciting new Kickstarter is now seeking to overcome this egregious…
Supplies of NASA's go-to fuel for space exploration, plutonium-238, are dwindling. The U.S. stopped making it 20 years ago and now NASA's Russian suppliers are running out after production shut down.