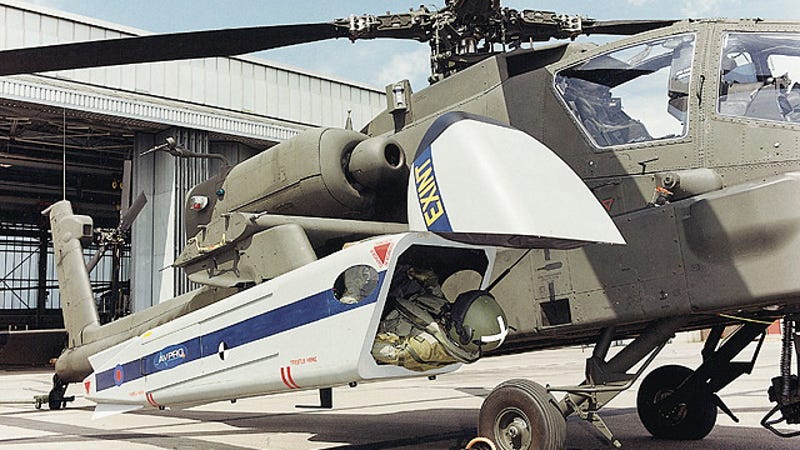 The Aviationist's reader Bjørn Broten found these two shots of the Exint, a pod designed to carry special forces and wounded soldiers in and out the battlefield—attached to the wing of Harrier jets or Apache helicopters. Imagine that ride. People were joking yesterday, but if you want to see how this may feel, take a…
The New Yorker has pieced together an amazing report about the Abbottabad raid aka Operation Kill bin Laden. Comprised from the personal accounts of the SEALs themselves, it has it all: Obama, Crankshaft, Pacer, DEVGRU, Cairo the Dog and more.
These are the most badass earbuds on the planet, worn by the most badass people on the planet. Made by Silynx, the C4OPS are noise-canceling earbuds made for Special Forces that have a built-in GPS receiver which transmits securely through tactical radio and has voice navigation.
Five years in the making, Pharad's wearable antenna is aimed at troops in covert operations, and, I guess, undercover cops and agents. Waterproof and flexible, the wearable antenna, which is made out of dielectric material, supports and is aimed to be integrated into body armor vests and helmets, and there's even a…
At first we thought this was a joke—didn't Batman have a pair of wings like this? But no, this Gryphon Single-Man Flying Wing is a parachute system whose 4.9-foot Delta wing has two jet engines on board that can carry a paratrooper 110 miles on a half gallon of jet fuel. The device will be tested in an third quarter…