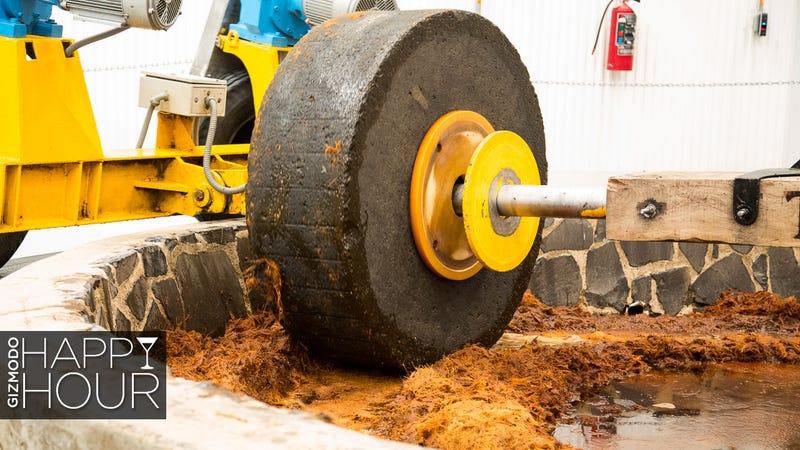 When Patrón invited me to their distillery in Mexico last month, I was hesitant. I didn't think I'd see anything new. I'd heard the company talk up its centuries-old "tahona" method of production, but wrote it off as yet another brand trying to get in on the craft distilling trend. But I agreed to go anyway. Because…
Look, cocktails are great. You know it, I know it. But after you pour one and then it just sits there, being all delicious. How mouth-wateringly boring, right? Well, in honor of tonight's revelry, we've got a handful of morphing cocktails that bring a heavy dose of eye-candy. They should pair nicely with the heavy…
Vampires and zombies, ruined castles and gloomy dungeons: the scary tropes of Gothic horror, which first terrorized the world 250 years ago with the publication of Horace Walpole's Castle of Otranto, still colonize our imaginations today. What better way to celebrate the anniversary than by mixing yourself a Silver…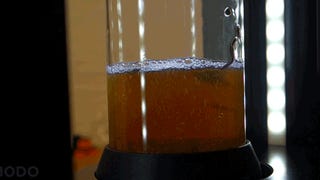 With mixology and DIY designer beverages on the rise, it's no wonder that users want more control. Enter BKON's new Craft Brewer, an impressive piece of machinery that infuses liquids in a perfect vacuum. Gizmodo recently got a hands-on demo at the iconic Counter Culture in Soho—and this thing can brew.
Once upon a time, way back in the 1990s, vodka was pretty much the coolest thing you could order. It was the It drink at clubs and bars, and its magical (dearth of) flavor swept the nation. But, in the last decade, the craft movement has exploded. "Small batch," "hand-made," and "craft" are the new buzzwords for…
Generally speaking, it's what's inside a bottle that counts. It could come out of a yak udder just as long as it still tastes like a fine, single-malt Scotch. Still, there's nothing wrong with a little creative packaging. And booze bottles come in some of the most creative, decadent, and just plain bizarre designs you…
2013 was a good year for drinkin'. We investigated boozy superstition, we traveled the earth to see how your favorite spirits are made, and we drank cognac out of a bone. We had a great time, and we were glad you came with us. Here now are our favorite Happy Hour episodes from 2013, including some you might have…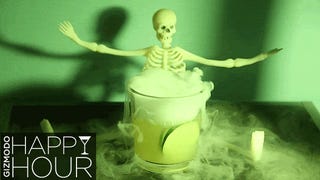 Dry ice is one of the most tried and true Halloween special effects. Simply drop a chunk into a liquid, then it begins to "boil" and emit a dense, creepy fog. Not only that, it's cheap, simple to use, and way easier to find than you probably thought. It also happens to be fantastic—and fantastically ghoulish—in a lot…
"You might not want light that cigarette there," says James Stegall, co-owner of the Hard Times Distillery, as I stand outside the barn doors. He points out the mist from the still. "That's a cloud of alcohol vapor."