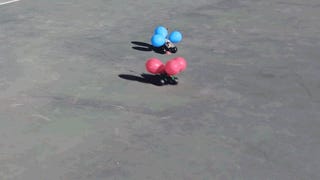 The overall crappiness of Mario Kart 8's battle mode is well established. And since Nintendo hasn't unveiled any concrete plans to make it better with some extra stellar DLC goodness, it looks like what we're stuck with what we've got. Or wait—what's that over there on the internets? RC cars to the rescue!
I love pinnipeds. I have ever since I met resident seals Layla and Lily at the Maritime Center (they might have been sea lions, whatever I was 5). Anyway, this video is especially adorable seeing as it hits all my personal Greatest Video Ever benchmarks which consists of:
Among fans, "squee" has become a word that sums up all our feelings of reckless abandon when we wholeheartedly fall in love with a story or character. New Firefly movie? Squee! Shirtless Benedict Cumberbatch photos revealed? Squee! The next Game of Thrones book is out? SQUEE!!! But squee was first used as comic book…
If Isaac Newton had kittens (and I'm not saying he did, because, for all I know, Isaac Newton was an iguana person), you can bet they wouldn't have been interested in physics or calculus. They would have wanted to move to Italy and become painters or layabouts in spite of Catdaddy Isaac Newton's strenuous efforts to…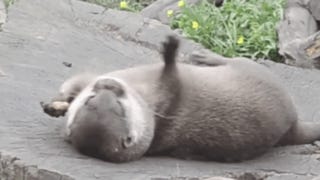 In the future, when dictionary definitions are supplemented with looping animations, the word "frivolity" will almost certainly be accompanied by a clip of this otter at Sea Life Oberhausen in Germany, playing with a rock and generally enjoying life.
Okay, so this research into the phenomenon of twitching baby mammals (in the words of University of Iowa psychology professor Mark Blumberg, "literally every mammal that has ever been looked at" twitches) is really interesting, but I'm not going to dress this post up in futuristic scientific regalia (I was thinking a…