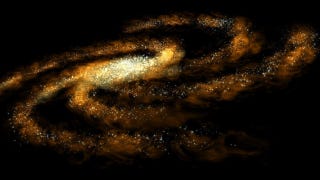 Stardust sounds magical enough as it is, but now scientists have for the first time observed that it contains water—which, in turn, could suggest that life is universal.
On one hand, the Stardust Table reminds us that furniture can be recycled through the simple integration of new technologies. On the other, it costs about $15,000 and is ugly as sin.
Stardust is a set of sofas and pillows that illuminate from within. Add a rotating disco ball, lava lamps, and a couple of awesome Philips LivingColors lights, and your psychedelic apartment will be complete.
This lightweight furniture by Meritalia is so light you can pick it up with one hand, and so light that you can probably read by it. Designed by Mario Bellini, and made of plastic "ravioli," the stuff often found in packaging, LEDs and inox wire, Stardust furniture can be used by the pool, in the pool (well, it says…