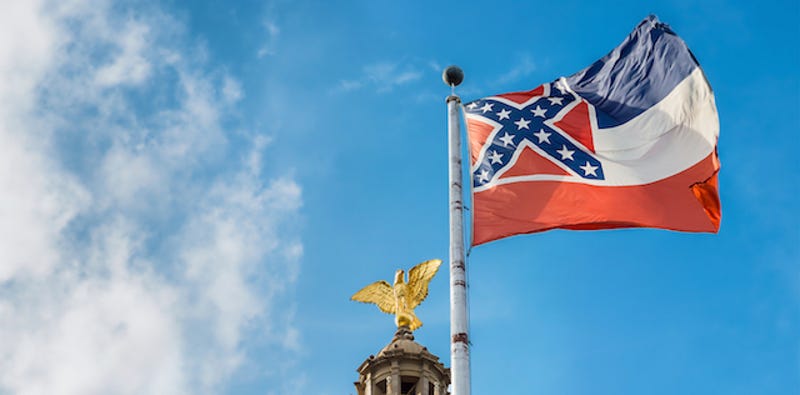 Yesterday's announcement that the Confederate flag will be removed from outside South Carolina's state house is a good step forward for the country. But there are also plenty of other flags that should come down as well.
Let's celebrate the USA on July 4th! How big does the celebration go across America? Across the 50 states, duh. The 48 contiguous, Alaska and Hawaii. But what about Washington DC? And the Indian territories? Puerto Rico? Guam? The Virgin Islands? And let's not get into places you've never heard of like Johnston Atoll…
Well, well, well, New Mexico. Who knew you were so full of love? Turns out, your state ranks number one in the entire country for duration of sex with a 'whopping' 7 minutes and 1 second average. Go have some fun because according to this map, you're the clear winner. As for the state that has the shortest sex…
It's a little unfair that giant states with tiny populations get so much room for such few people. I mean, especially since states on the east coast are living on top of each other in cramped borders. So let's change that with a fun little thought exercise and a spin on how to look at the map of United States: what if…
What do states want, deep down inside? What to they yearn for in the dead of night? According to this delightful map from Mashable—with a little help from Google autocomplete—the answer is mostly secession. But also some pretty freaky stuff!
Here's a fun idea for Friday night: Pick your favorite state and watch the best movie set there—while drinking beer from a local brewery, of course. Reddit user Jakubisko made it easy to find the right flick with this map of the best movies set in every state, according to its IMDB rating.
Surprise! Everyone loves to look at porn on the Internet. Okay, that's not exactly a surprise. What is a little bit interesting is just how different our taste for porn can be. PornMD released its search statistics for pornography and broke down the most popular search terms by country and state. For example, the most…
When you punch into Google, why is California so... Google autocomplete will show you liberal, broke, anti-gun and expensive. For New York? Great, populated, expensive and big. Alabama? So racist, so good, so good at football and so obese. This is the United States of America, according to Google autocomplete.
Digital content makes a lot money-over $130 billion in sales a year-but most of that actually isn't taxed. Yet! Realizing they're leaving vast streams of green untapped, states are getting wise-nine this year have considered digital download taxes, and five of those passed them, for a total of 17 states that tax…