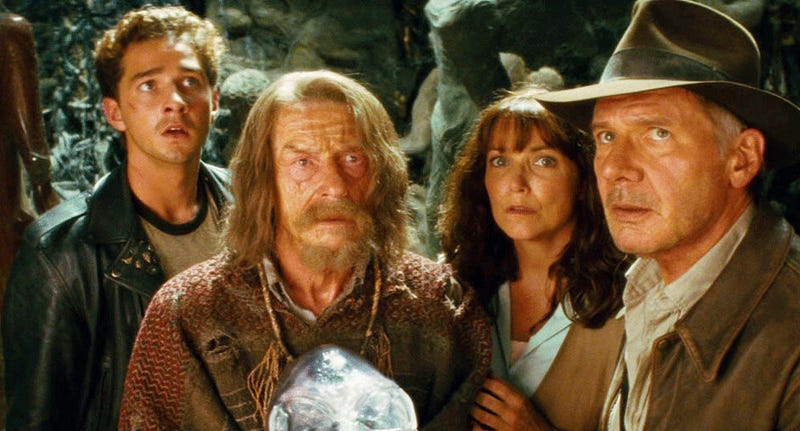 When Indiana Jones returns to theaters in 2019, 30 years will have passed since we last saw him... is what you may be thinking today, assuming you're one of the many people who deny Harrison Ford and Steven Spielberg returned to the franchise in 2008 with Kingdom of the Crystal Skull. But now that a fifth movie is on…
Remember the 1984 movie The Last Starfighter? Well, someone has gone and created a modern trailer for the film and it makes me want to 1) Watch the movie on repeat and 2) See a sequel or remake finally get made. Too bad that will probably never happen.
It's hard to say what my favorite thing about Steven Soderbergh's new remix of Raiders of Ark is. Is it the total lack of dialogue? Or maybe it's the vivid black-and-white rendering that makes you forget the film's supposed to be in color. Actually, honestly, it's the sick 8-bit soundtrack. That's it.
It's more than just one thing, of course. But Spielberg's masterful use of the long take is one of the things that make him so great. While most directors would use the long take as a way to teleport the viewer into another world and show off their skills, Spielberg tries to uses the trick as invisibly as possible.…
Steven Spielberg is taking the lead on a Wikileaks movie after acquiring the rights to the book WikiLeaks: Inside Julian Assange's War on Secrecy. Apparently, the movie will fall somewhere between All The Presidents Men and The Social Network. [Guardian]