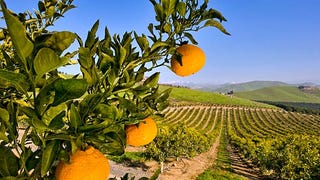 What do you get when you combine a great taste and an awesome name into a fruit that hasn't even been around for 40 years? You get the Dekopon. And according to the L.A. Times' David Karp, it's the best tasting citrus fruit he's ever had (he claims to have tried over 1000 citrus varieties).
Kondo KHR-2 HV, the robot that plays soccer, fights with other bots and dances salsa, has got some new clothes. First up is a shiny polycarbonate carapace that makes him look much more studly and buff than his previous square-headed incarnation. All the pretty little Ho'Bots will be bumping up to him as much as they…
In love with Japanese culture? Then you'll enjoy this abomination of their ancient ceremonial martial art with these RC Battling Sumo Wrestlers.