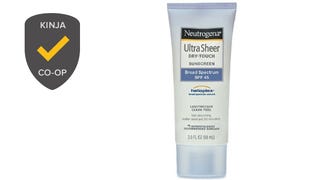 There's no question you should be wearing sunscreen during any kind of prolonged sun exposure, but not all sunscreens are created equal. Which sunscreen is worthy of the very important task of protecting your skin? Tell us in the comments.
Sunscreen is good for you, and not just because your mom told you so. It can help prevent skin cancer! Unless it's one of these just-recalled Banana Boat variants, in which case you might die in flames.
Wear sunscreen. Slather it on. SPF 200 if you need it. But do not, in any circumstances, immediately walk over to an open flame, lest you want to end up like Brett Sigworth, who actually caught fire after putting it on because he got to close to his grill.
Caffeine has previously been correlated with a reduced risk of cancer. But the latest research-aided theory coming out of Rutgers University is that putting caffeine into sunscreen will reduce that risk even more.
A study conducted recently found that nearly 11 out of 12 sunscreens on the market are inadequate. There are two ingredients that make sunscreen work: zinc oxide and titanium dioxide. In concentrations above 18%, either will effectively block out both the UVA and UVB spectrums. Here are a few good ones—they turn out…