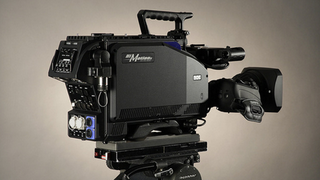 Slow-motion video is nothing new to sporting events, but this NAC camera is really upping the stakes at this weekend's Super Bowl. It'll capture every kick, tackle and fight in glorious 1000fps footage, almost doubling what current cameras capture.
A photographer recently noticed that his 91-year-old Grandma was feeling lonely and depressed. So to cheer her up, he decided to take pictures of her as a superhero. After she saw them, she couldn't stop smiling.


Frederika (her real name) was born in Hungary and she goes by the superhero name of Super Mamika. Her…
To my surprise, the Super Soaker wasn't always clad in neon yellow and lime green. Turns out the original prototype had much humbler beginnings, with its parts being made from simple PVC piping and a 2-liter bottle.
Sorry Superman, but at least you still have X-ray vision. See the wonders of flight and other meaningless super powers (like 99% Opacity Man) over at the Superuseless Superpowers blog. [SS via about:blank]
We talk about Batman a lot in these parts, but with 200 men an women signed up in the World Superhero Registry, his time in the spot dim light may be over.
The chaps at Super Talent are not only incredibly modest, talented and super, but they must also be fantastically tiny to have put together the world's smallest 8GB flash drive. (Flawless logic, I'm sure you'll agree.) Retailing at $35, the price is pretty reasonable, at least until you drop it into your chest hair…
Click to viewYeah, we know, the commercials were better than the game again this year, even though it was a pretty good Super Bowl for Colts fans at least. There were a lot more HD spots in this year's game compared to last year's, too.
How is this possible? How does LG's Blu-ray/HD DVD player end up being smaller than the cheapest HD DVD and Blu-ray player? Apparently by skimping on the HD features, though we don't imagine that'd add any noticible size to the device.
What do you get when you take a TiVo, a Super Nintendo, and two drunks? A Super NinTiVo. These guys took a working TiVo unit and shoved it inside the body of a Super Nintendo. Hence, Super NinTiVo. Everything works afterwards, even down to the IR receiver—which they had to order another of because they broke the first.