Reddit user Geeky_ shows how a scrap car can be magically transformed into an exotic sports car with expanding foam. The car, which is pretty much just a stripped metal body, gets fattened up with luxurious curves and looks like it costs a million bucks. Slick. Painted blob never looked so good.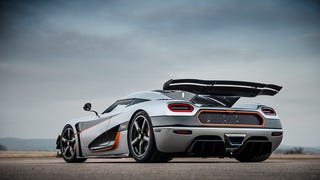 The race to make the world's fastest production car has turned into an all-out war, and as our pals at Jalopnik report, the viciously bonkers gearheads at Koenigsegg are readying a jaw-dropping juggernaut. It's got all the mind-blowing stuff you'd expect: well over one thousand horsepower, a theoretical top speed of…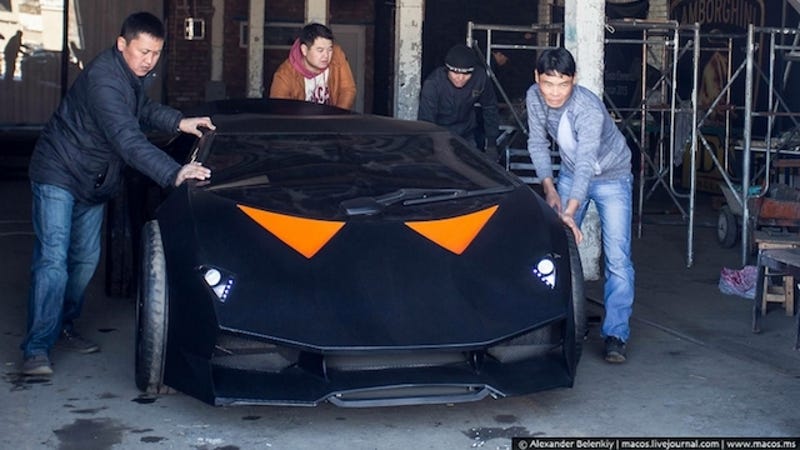 If it looks like a Lamborghini, if it smells like a Lamborghini... it still might just be a Volvo. Yep, the $2 million supercar you're staring at above was made at home from guys at Bishkek, Kyrgyzstan using a thirty year old Volvo 740. The total money they spent to make a carbon copy of the Lamborghini Sesto Elemento…
The Bugatti Veyron SS is the fastest car in the world. The big bully in the automotive playground. And I just saw it back down from a fight with something even more menacing. What scared this Veyron driver? [Jalopnik]
The Li-Ion Inizio holds the distinction of being one of the first all-electric supercars. It can hit speed up to 170 MPH and with a range of 250 miles. Now it's going into production and can be yours for $139,000.