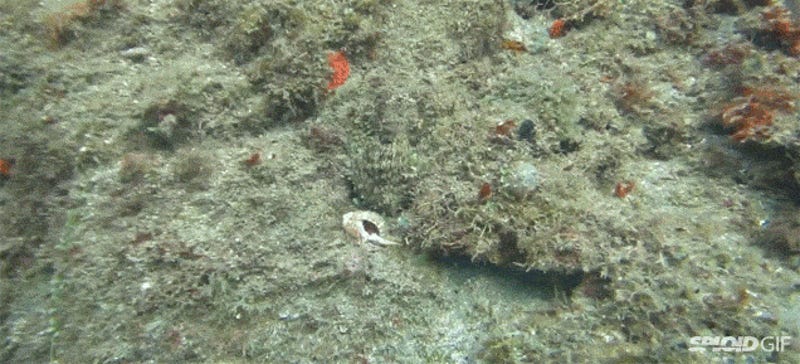 Octopuses have become my favorite animals because it's very clear that they possess super powers from an alien world and even clearer that they use those powers for evil (or exactly how I would use them). Here's an octopus showing off his truly incredible camouflage powers. It goes from a brown mound to a blue water…
The titular supervillain of Richard Sala's deliciously over-the-top crime webcomic, Super-Enigmatix, is the puppet master behind most of the world's crime. He can make dogs attack their owners or place human-eating plants in the local botanical gardens—and he's always surrounded by beautiful henchwomen. Can he be…
Markus Haering probably didn't intend to emulate Lex Luthor when his company's drilling triggered a series of minor earthquakes. But the geothermal energy mogul is up on criminal charges for his earth-shaking exploits.
Where do singing supervillains come from? A preview of Zack Whedon's Dr. Horrible prequel comic reveals how a childhood incident inspired a brainy kid to don that evil lab coat and goggles.
Today you can watch the final act of online supervillain musical Dr. Horrible's Sing-Along Blog, before the entire tale disappears from the interwebz on Sunday at midnight. Though the first and second acts were sweet and goofy, show creator Joss Whedon managed to make this final installment genuinely upsetting. Dr.…

Forget kidneys and livers. Evil drag queens have raised the science of organ transplantation to an artform, encompassing sexy long legs, genitalia and even "manginas." Who needs to worry about tissue rejection when you can look so irresistible?

It's all in RuPaul's new movie masterpiece Starrbooty, newly out on DVD.