Remember last year when Foursquare split its app in two, and got rid of all the fun features that actually made people want to use Foursquare? Well, people like me didn't like it! Now Foursquare is backing down, at least a little bit. You can now be a mayor of your favorite coffee shop again!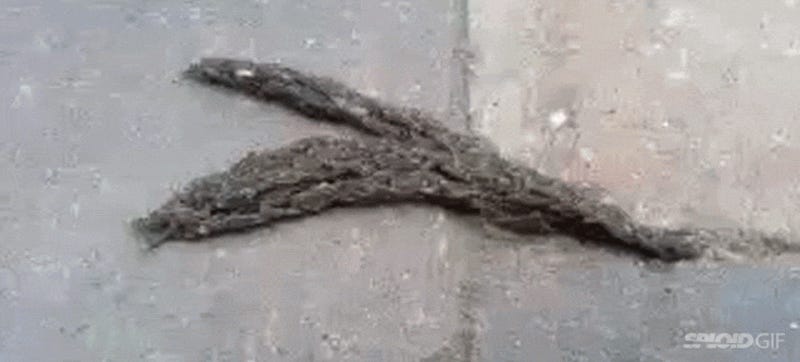 What's more gross than a fungus gnat larva? Thousands of fungus gnat larva swarming together to look like a giant blob snake. From afar, it just looks like a rotten log or snake trying to slide by on the sidewalk but when you get up close, the horror, the horror.
The Foursquare weening process has been a slow one. First, Swarm appeared. A few months later, it took our check-ins. And now that the original, watermelon-adorned app overhaul is finally here, it's a bit of a letdown.
Foursquare is about to radically change the way you use it faltering service—or at least, that's what it hopes to do with a forthcoming app called Swarm. The new app will be centered around a more general idea of where your friends are, rather than a specific spot on a map.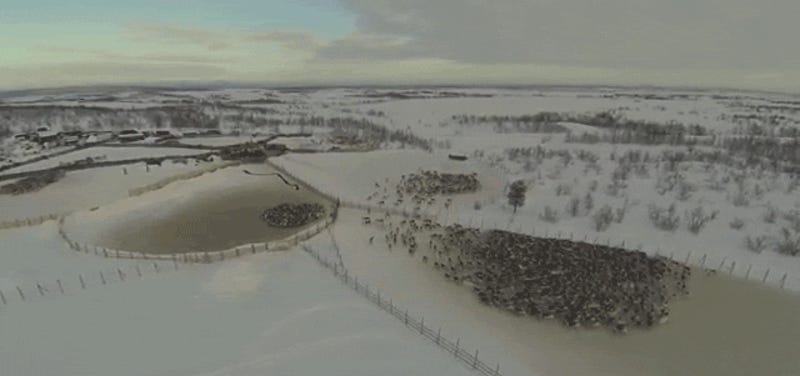 When you get hundreds of reindeers together and try to move them around, they turn into one gigantic sentient-seeming swarm that spins around together. This footage, taken from above with a drone by photographer Jan Helmer Olsen, shows the stunning spirals that are created when herding reindeers. It's got to be…
How can we fear the robot revolution when it's our own DIY handywork and GPL? Each of these swarm robots costs less than €100 to build and has a mind powered by open source software. [Hizook via Engadget]
The collective power of many little robots could do a lot of good for the world. But for now, it just pulls little children across the floor in a freaky way.
This is the Gravity field and steady-state Ocean Circulation Explorer. Or GOCE for short. Or the most amazingly good looking spaceship orbiting around planet Earth. Or Darth Vader's racing shuttle. Call it whatever you want but when it's launched next month on a Russian Rockot, this vessel will be the first of the…