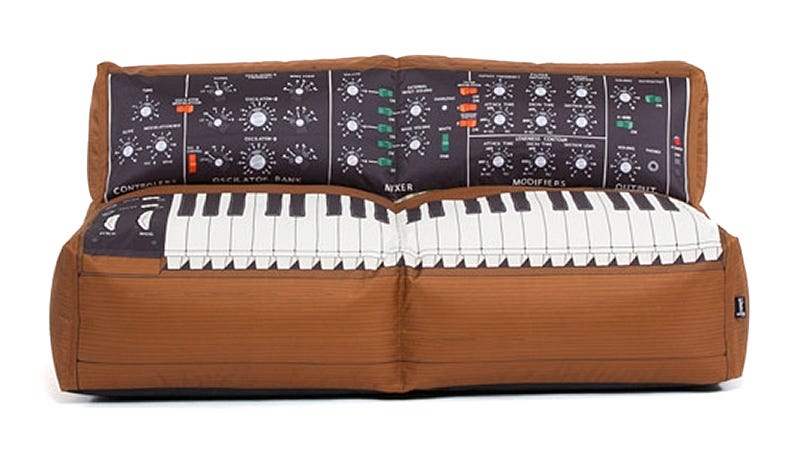 Originally released way back in 1970, the unique sound of the Minimoog analog synthesizer means the hardware is still in demand today. But since Moog stopped producing the synths back in 1981, they're incredibly rare and expensive now—unless you're happy to add this sofa equivalent to your studio.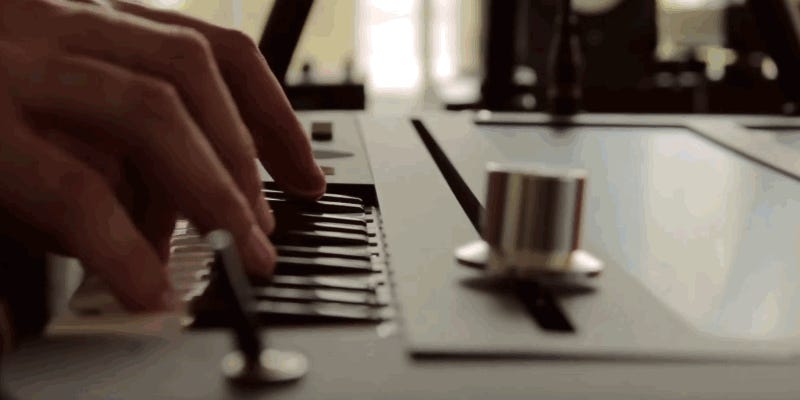 What happens if you bolt together two keyboards, full color displays, a full suite of analog controllers and a granular synthesiser engine for two enthusiastic musicians? The Collidoscope is what—and it sound just futuristic as you'd expect.

Critter & Guitari make some of the most unique synthesizers I've ever seen. They don't just sound cool—they're explicitly designed to be both familiar to experienced musicians and encourage people to engage with the gear in new and creative ways.
Andrey Tarkovsky's 1972 sci-fi masterpiece Solaris is not just a great film about space, it's an all-time great, period. Now, the score to the film is available for free download. And as awesome and spooky sounding as it is, the story of it's creation is arguably better.
Completely disregard what Apple is trying to tell you: buttons are awesome, knobs are rad, and they make gadgets fun. If anything, we need more of 'em in our daily lives. Case in point? This gallery of knobs and buttons in all their glory.
Can't afford a true vintage Mini Moog? Then how about the Mini-Est Moog—a 5-inch wide version made of felt by Etsy craftser pulsewidth? Have your pet mice been itching to form a synthpop trio?
Korg is announcing it will add cutting-edge physical modeling synthesis to its OASYS synth, for reproducing everything from acoustic stringed instruments to far-out experimental sounds and, yes, realistic amp feedback. So why is this synth $8,000—and why is it running Linux on a Pentium PC? Gizmodo regular Peter…
Space is the place. But how can you get there on your tired drum machine or keyboard? You need the ElectroKraft Lunar Module, which features multiple photo-sensor light portholes for Theremin-like control. Wave your hands through the air, and you can play your instruments like never before. The box is a handmade…