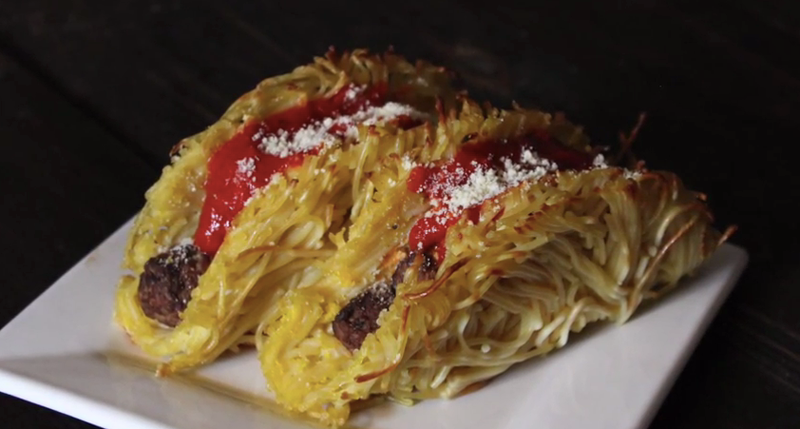 Spaghetti and meatballs are as natural a pairing as hamburger and fries and whiskey and more whiskey so it's natural to explore as many different variations of the noodles and meat dish that you can. After seeing a spaghetti bun and meatball burger, I thought the food gods would never bless us with anything more…
Governments of the world: arm all nuclear launch codes, disband your legislatures, and send your drones to the sky: Taco Bell is preparing not one but two new flavors of its diabolical Doritos Locos Tacos. This time, prepare.
J. Robert Oppenheimer, father of the atomic bomb, quipped famously that upon seeing the destruction his creation had wrought, he was reminded of a Hindu god's terrible vengeance: "I am become death, destroyer of worlds." Someone at Taco Bell is surely thinking the same, for the Doritos Locos is fast food's nuclear…
Look, you can argue this fact all you want, but a fact it remains: Taco Bell's soon selling tacos made out of giant Doritos, and you're going to eat one. No, shh—it's true. Millions of orange shells await.
I have the best Mexican taco truck parked at all times a few blocks from my home, but I wouldn't mind following this Korean BBQ taco truck in Twitter to see when it comes around here.