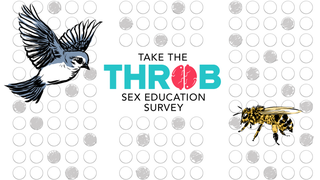 You heard about the survey, and you wanted to click in and tell us about the sex education you got in high school, but it just wasn't a good time. You decided you'd get to it later. And the time just got away from you. I'm here to remind you: this is your last chance. Survey closes on October 13, 2015.
Space is endlessly fascinating, but it can be difficult to know how to begin explaining its infinite vastness, especially to little ones. Enter the Orion A to Z—a colorful guide to space exploration put together by NASA.
Until now, humans have had one significant advantage over computers and robots: We meatbags were the only ones who could teach them how to function. Now, researchers at Washington State University have created computers that can teach other computers. And they're using Pac-Man to do it. Is nothing sacred?
Most of the Google Glass videos we've seen thus far don't seem to tap this device's enormous potential. Used as a miniaturized camera phone or just another vehicle for porn, Glass doesn't do much that a GoPro can't. And that's a damn shame, because the way Glass enables wearers to near-effortlessly shoot…
Just like the technology that NFL coaches use, teachers in the US have been hooking up wires to their ears for mentors to whisper nuggets of help into when training. The Gates Foundation wisely invested its money in Teach for America, giving them enough money to purchase the headsets necessary for live-coaching newbie…
If you've ever had an idea for an iPhone application but you've never known how to begin creating it, Stanford will be offering how-to-build-iphone-apps computer science courses via free video podcasts through iTunes U.