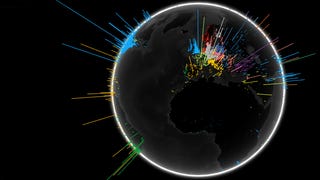 When I say, "Google that," you know exactly what I mean. And after you see Google's new visualization, Search Globe, you'll realize how many other countries (and people in them) think the same way.
What's even cooler than flying robots? Flying robots that work in tandem to grasp and transport objects across a room. Individually, the robots can't lift much but swarm them together and watch their strength grow.
Just a few days after the Dev Team released its
jailbreak tool
for the 2.0.2 firmware to Mac users, WinPwn 2.5 and the QuickPwn Tool for Mac have both appeared at about the same time, offering the ability to QuickPwn the latest iPhone and iPod Touch firmwares. In other words, not only can you jailbreak your iPhone or…
Remember that stunt last week where the Zunemobile blasted Timberlake at 3am in NY? Well, Cesar from Zune Insider drew the short straw and had to bring the Sorry Back.