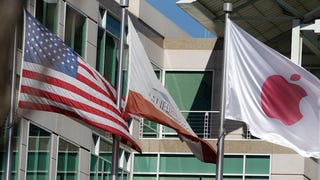 The Santa Clara County Medical Examiner has released the name of the Apple employee found dead at its Cupertino headquarters yesterday.

2015 was by far the biggest year for professional video gaming, with 334 million people watching the championships for League of Legends, a multiplayer battle video game. Mix in bigger sponsors, more tech company money, better hardware, and virtual reality, and 2016 could be the year this phenomenon really takes off.
We know that Silicon Valley has a women problem, and it's not just at Pied Piper. Even worse, perhaps, is what happens when these mostly-male tech companies are invited to talk about their success with other mostly-male tech companies at public events. It's not at all unusual to see seven penises onstage without a…
Apple. Facebook. Google. Microsoft. Yahoo. AOL. YouTube. Skype. PalTalk. The tech companies that have been associated with PRISM have all unequivocally denied involvement with the spying program. But are they speaking the whole truth? Or are they simply using choice words to evade the real question? It definitely…
According to Fortune, Research In Motion, maker of the BlackBerry, is the fastest growing tech company in the world. There isn't much information on the rankings, but they are apparently determined various criteria including profits, turnover and investment return over three years.
We all have our favorite gadgets, and you may even be partial to the offerings from a particular company because they have a track record of delivering quality goods. Obviously there are a ton of choices out there, but for the sake of argument we have narrowed it down to the the kind of businesses that have their hand…