Earlier this year, Tesla CEO Elon Musk spoke of establishing a European manufacturing facility while attending a Tesla owners event in France. Well the people of France were listening, and it's now reported that the government has offered the electric automaker a re-purposed nuclear power facility as a potential site…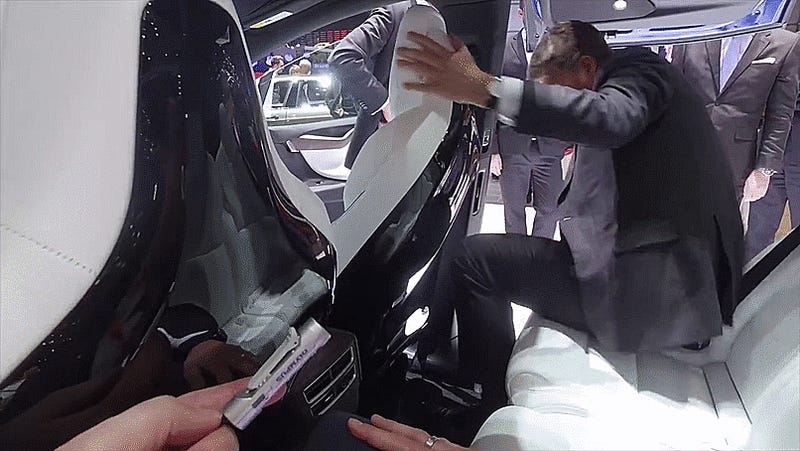 We here in America have been playing with the new Tesla Model X's "Falcon Doors" for months, but the new fully electric crossover just made its debut in a faraway land called Europe at last week's Geneva Motor Show—where it attacked the CEO of German automaker BMW.

Everyone in Chicago, please, stop what you're doing right now. There's an emergency, and we need everybody's help. A man's Tesla Model X has been shat upon, and we must help find this rampaging car-shitter, who is still at large. At least, that's what this Craigslist ad tells us.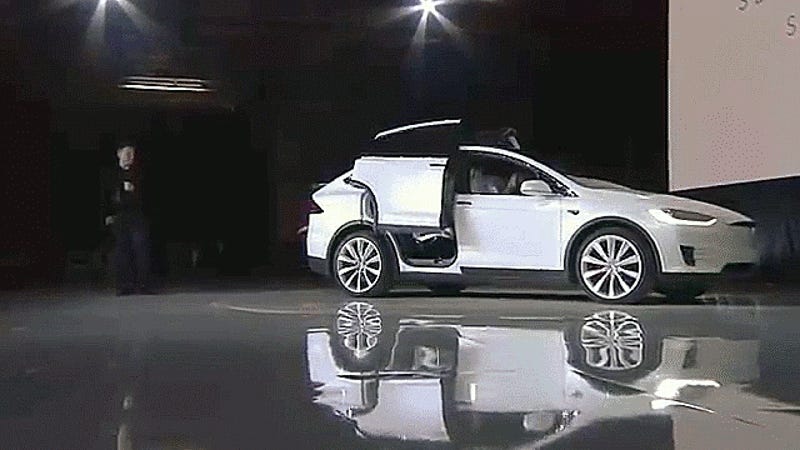 It's easy to forget that the Tesla Model X was intended to start deliveries back in early 2014. Now Tesla faces a legal battle after dropping one of its parts suppliers during development for issues with effectively engineering the "falcon" door system, in part delaying the launch of the electric SUV.

Tesla took the wraps off its next big thing last week—the Model X. It's an all-electric crossover with ridiculous rear doors and enough horsepower to scoot from 0-60 faster than a Ferrari FF. And I'm majorly underwhelmed.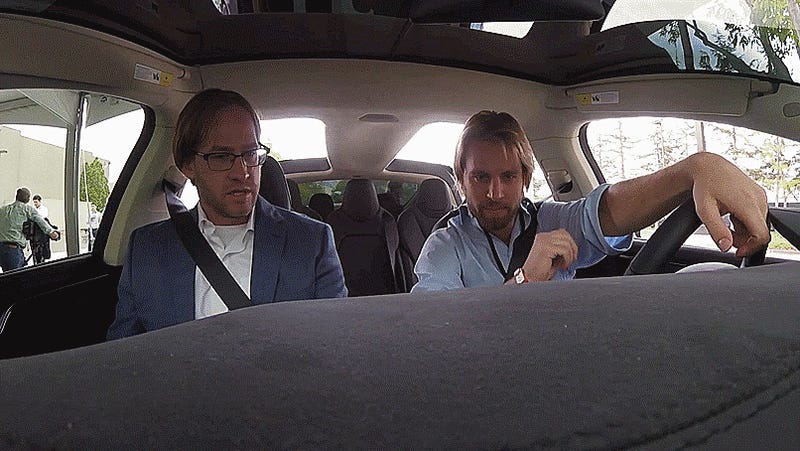 The first Tesla Model X full-electric SUVs have hit the road this week, and we got a a little time to shake it down all the way to 80 MPH in the company parking lot.

The air conditioning system in the new Tesla Model X has three modes: circulating air from outside the car, re-circulating air that's already inside the cabin, and a "bioweapon defense mode," triggered by a button on the dashboard, which creates positive pressure inside the cabin to keep outside particles at bay. So,…
The first owners are finally taking delivery of the gull-door'd electric crossover they've been waiting about three years for: the Tesla Model X. Here's what we learned from a close look and a quick spin around the parking lot.