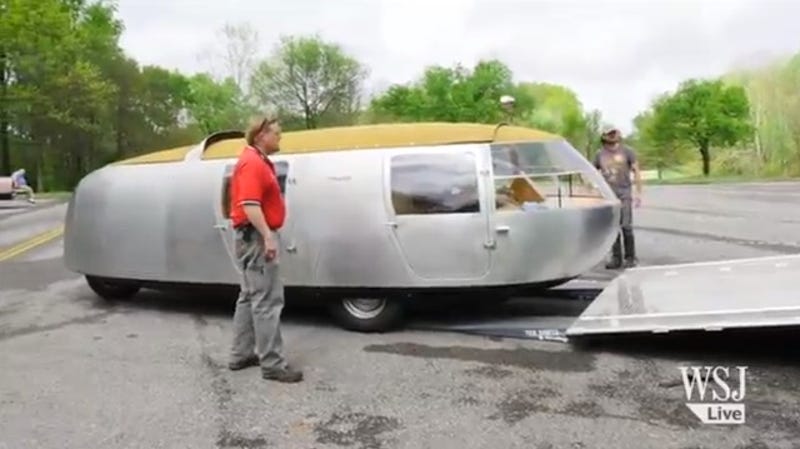 Buckminster Fuller was either a brilliant inventor or a nutcase charlatan, depending on who you ask. And perhaps no single invention of Bucky's encapsulates that divide quite like his Dymaxion car. Was it a death trap or a feat of engineering genius? The Wall Street Journal recently tested out a functioning replica…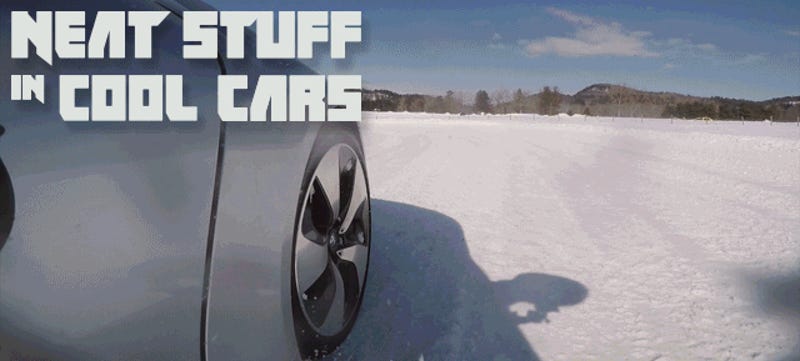 The BMW i8 is like no other car on the road. Kids see it and think the Millennium Falcon just arrived. Adults think they've time traveled. So how is the Millennium Falcon at some good old fashioned snow drifting? That's what we found out on the second episode of Neat Stuff In Cool Cars.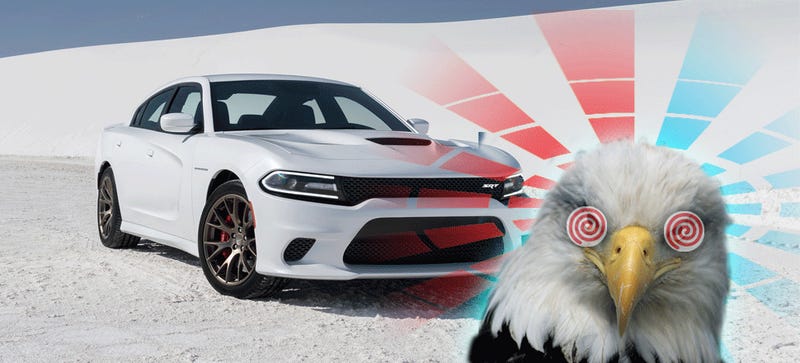 There's really only two things you need to know about the 2015 Dodge Charger Hellcat: it may be the most American car you can buy right now, and it's absolutely, unrepentantly clamshit insane. The idea of a well-appointed four-door family car with enough power to liquify everyone you love is crazy. And wonderful. But…
T-Mobile says it's sure that you will prefer its network over yours, and it says that once people switch over they're generally really happy and don't go back. But, people are afraid to make the jump. So, T-Mobile is partnering with Apple, and will let you test drive a brand new iPhone 5S on its network for seven days…
If Ferdinand Piëch hadn't set his engineers on a course for 1,000 horsepower and 250 mph (Hello? Bugatti Veyron?), sports-car science projects like the Porsche 918 Spyder might not exist today. But he did, and it does. What's the 918 like to drive? Let's find out.
Comedian Bill Hicks once said, "Money can't buy happiness, but it can buy a jet ski, and you never see an unhappy person riding a jet ski." Mr. Hicks, and most of those who have copied his quote since, never saw someone ride Kawasaki's new 310-horsepower jet ski, the Ultra 310. The rider of this brutish machine may be…
Yoooooooo bitch, I drove a meth cook's car, and it's the most famous and valuable 1984 Toyota Tercel ever built. And that's because this is Jesse Pinkman's car, and it's fresh off of Breaking Bad. Now it really needs to enter rehab.
Volkswagen wanted to build a 235 MPG car. Now, 15 years after setting that challenge for themselves, they've exceeded their goals in almost every way. The VW XL1 is built like a supercar, looks like a spacepod, feels like a production model and crosses the Autobahn while using barely 0.004 gallons of fuel every…
Click to viewSure, there's a lot more to test driving the car than the view from the driver's seat. But it's still pretty amazing that Mitsubishi will let you control a 2011 Outlander Sport, on a closed course, from your home.
Microsoft has put up an online "Beta 2 Test Drive" for people who are on the fence about upgrading. In case you don't want to install the actual Beta for fears that it'll interfere with your older version of office, this preview lets you check out what's new—and what's not. All you need is IE 5.5 or later and the…
I've always wanted to order a Sealy Posturepedic bed, have a big party on it, and then send it back after the "no-risk 30-day trial." Well, a Mac Mini isn't a Posturepedic bed but it does come with a 30-day trail. What does this means? Strangely enough, I suspect Mac Minis aren't horribly popular and a boost like this…