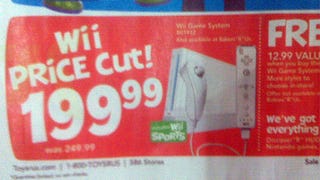 If unofficial company confirmations are your thing, and you've been following Nintendo's all but certain Wii price cut, feast on this: One Nintendo fan site eavesdropping on a retailer call claims the company confirmed a $50 cut for Sept. 27.
Last week's excitement over Sony dropping the price of the PS3 in Japan may prove to be short lived with news coming out of the Tokyo Game Show that some PS3 games may cost nearly $100. Sources indicate that several PS3 games will retail for around $76 to $84, well above the current generation's $40 to $50; the…
Ashcraft continues Kotaku's tradition of "creepily stalking" J Allard, who's actually been fairly difficult to find. Like a fat man's genitals, you may spend a lot of time looking, but once you find it you're not sure it was worth the trouble.