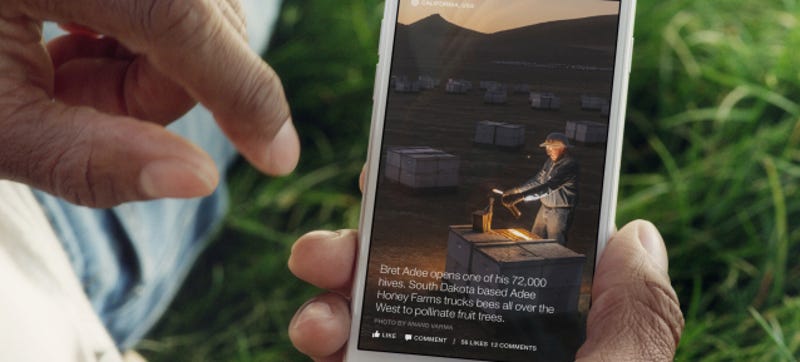 Facebook has just launched a new service called Instant Articles, which allows media organizations to create interactive pieces which are hosted on Facebook's servers and embedded in your news feed.
Crocodile purses, polar bear rugs, ivory chalices—they're all illegal in the U.S. And no matter where they're confiscated, these pieces ends up in a warehouse outside Denver named the National Wildlife Property Repository, a haunting space filled with the frozen faces of endangered and extinct creatures.
The Atlantic has just digitized the first-person account of Commander E.E. Kintner's experience at the Submarine Thermal Reactor, a story they first published back in January 1959. It's about one of the first nuclear reactors coming to life only a handful of years after Hiroshima and Nagasaki, and it details how…
The Boston Globe's Big Picture, edited by web developer Alan Taylor, is a photography blog we've featured many times here on Gizmodo. It's with good reason too, as the photos there can be at times breathtaking, inspirational, graphic or sad—sometimes all at once.