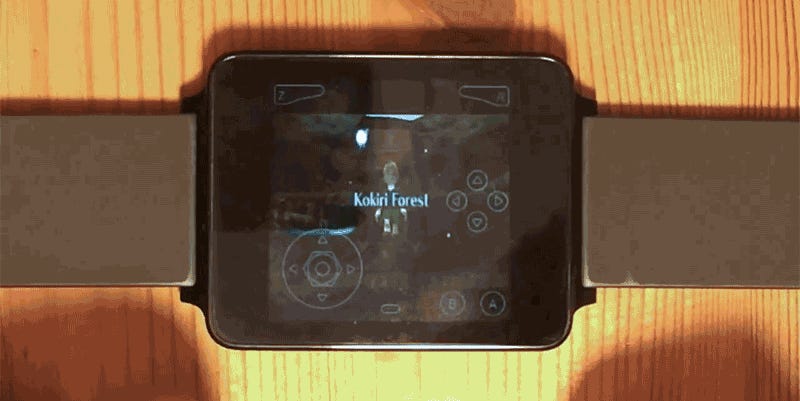 The Nintendo 64 might not have had the massive library of games like the PlayStation did, but it made up for it with quality over quantity. Do you ever really need anything more than GoldenEye and Ocarina of Time? No. And with this N64 emulator on your smartwatch, those games will always be in easy reach.
Taking inspiration from Lego, Minecraft, and good old-fashioned building blocks, the 8-Bit Builder goes slightly against his namesake with this 16-bit case mod honoring Hyrule's most-diminutive hero. But seriously, why is it a kid who's always saving the day?
Click to viewImagine, if you will, being sucked into a parallel universe in which the original Nintendo Entertainment System was exactly the same, but games like The Legend of Zelda were rendered in 3D. Don't know what I mean? Watch this clip.