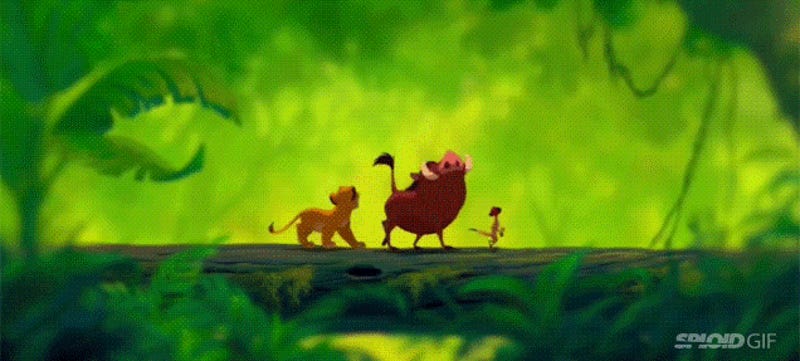 If you don't count Pixar movies (and I don't), the best Disney movie as far as I'm concerned is The Lion King. It's not even close. But even though I've seen it so many times, there are many more fun facts that I had no idea about: like how Mufasa's roar was made from a bear, a tiger and a F-16. Here's more.
This is either the best flight ever—if it wasn't delayed and you managed to eat and rest beforehand—or the worst flight ever—if you're trying to catch up on sleep and are stuck next to an oversized mouth breather. Still, I'd like to think that most people with a working heart that pumps blood would have a good time…
Dear Disney,
I hear you're releasing The Lion King in 3D. First you shit out two horrible sequels and now this? Are you trying to ruin my childhood?
Thinking of buying one of the 3DTVs that are breaking through this week at CES? There'll be a raft of new 3D Blu-rays to snap up from Disney, though most have been painted 3D in post-production.
We keep seeing the banners for James Cameron's Avatar around San Diego, and the sparkly blue alien face has started to remind us of another iconic poster we've seen around. Is there a secret connection between Avatar and another franchise?