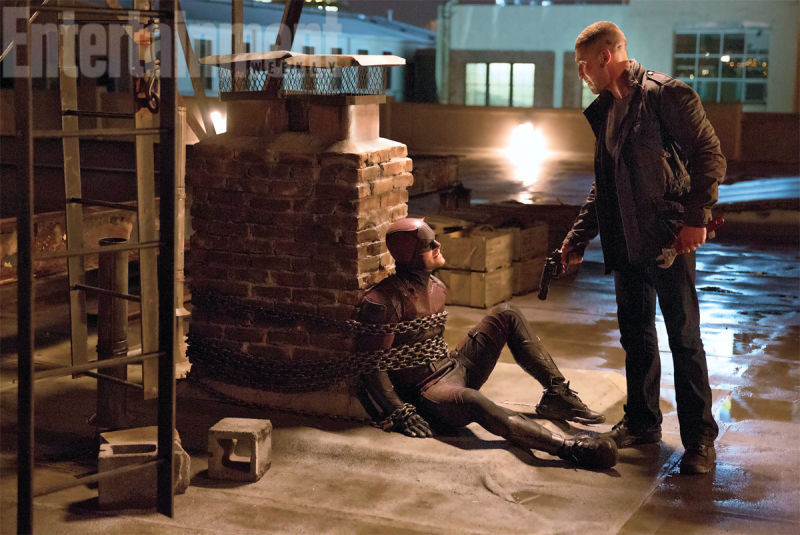 We've been excited for Jon Bernthal to take on the role of The Punisher in the upcoming season of Daredevil: now, it looks like Marvel is ready to spin off the character into a show of his own.
Jon Bernthal took to Twitter the other day and posted up a new picture from the set of the second season of Netflix's Daredevil. That's... a lot of guns.
Netflix y Marvel han anunciado el primer detalle acerca de la que será la segunda temporada de la exitosa (y oscura) serie Daredevil: The Punisher, el vengativo superhéroe rebelde de Marvel, estará en ella, y será interpretado por Jon Bernthal.
Artist Fabian Gonzalez — who previously depicted robots, superheroes, and supervillains as minimalist rectangles — has now transformed 50 superheroes into global flags. Can you guess them all? I hear that Punisheristan is really balmy this time of year.
In a week that sees the comic book shelves swamped with familiar names from TV, movies and, yes, even comic books themselves, the most interesting release is possibly something that you've never heard of before. It's almost as if science fiction is all about the future again with this week's New Comics We Crave!
If…