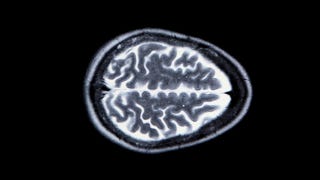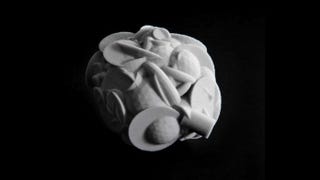 If you've ever wondered what thinking about nothing looks like, here it is. It's the result of an experiment by artist Gustav Metzger, who hooked himself up to a robotic carving machine—while thinking long and hard about absolutely nothing.
We usually assume words are just a way of expressing ideas already in our heads. But what if it's the other way around? Some linguists say the languages we speak fundamentally alter the way we think, and even perceive reality.
Using functional magnetic resonance imaging to scan a person's brain when they thought about making a "rock", "paper", and "scissors" shape with their hands, then mapping the scans to robot hand actions, researchers could effectively control the metal grabber just by their mind alone.