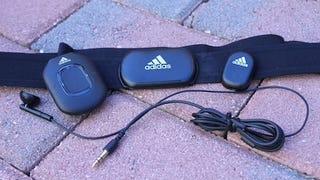 Just in case you had any doubts over the fitness the Kinect and PS Move actually demand of you, THQ's teamed up with Adidas to bring its MiCoach fitness tracker to your loungeroom early next year.
This will be one of those behemoth marriages where everyone benefits—a little like Brangelina, and we're all the adopted kids. Ebooks, graphic novels and online/console/phone games are expected to come out of the partnership, which will see books spinning out of successful game titles.
Tower defense games have been done many times before on the iPhone. But how many of those games let you defend against Snowtroopers and AT-AT's? Only this one.
A new iPhone game coming from the makers of the Lightsaber Duel app will let gamers act out one of their lifelong fantasies: running a cantina in Tatooine, serving Star Wars characters. Break up fights between Han Solo and Greedo!
Even though Microsoft won't be so specific, we're all pretty sure that Natal is coming at the end of next year. Now even the boss of THQ (a major game publisher) has grown tired of the elephant in the holiday of 2010, going on record that Natal would be released "late next year." So why won't Microsoft just come out…
Apple says that over 100,000 iPhone software development kits have been downloaded since its celebrated unveiling on March 6, not a week ago. The announcement below is atypical of Apple: following the standard chest-puffing from execs such as worldwide marketing SVP Phil Schiller, you'll find exec quotes from Namco,…