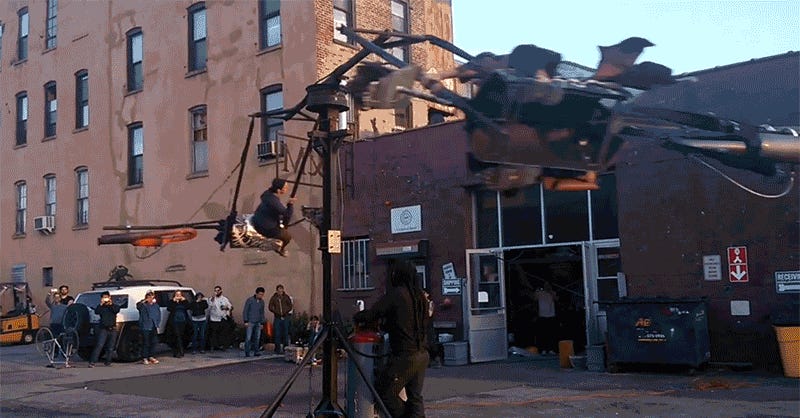 You're already accepting some level of risk when you climb aboard any carnival ride, from the Ferris Wheel to the bumper cars, and for little payoff. So if you're going endanger yourself for some cheap thrills, why not go big aboard a merry-go-round powered by real jet engines rocketing you around in circles.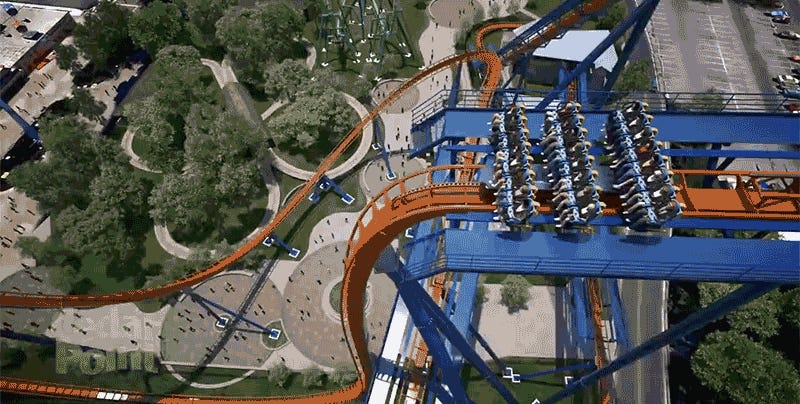 There are lots of coaster parks in the world, but few have dedicated themselves to pushing the limits of thrill rides like Cedar Point in Sandusky, Ohio, has. And when it opens next summer, its new Valravn Birdseye coaster will officially break ten world records in one fell swoop.
Amusement parks love those heart-stopping vertical drop rides because they don't take up much space. But when you've ridden one, you've ridden them all. At least until Busch Gardens' new 335-foot tall Falcon's Fury ride is open to the public.
On many Disneyland coasters, there's a camera set up to automatically take your picture as you go down the biggest drop. They then try to sell you said picture at the end of the ride. Of course, this is a great opportunity to flash your boobs and have a bunch of kids see it, so Disney has always kept employees on hand…