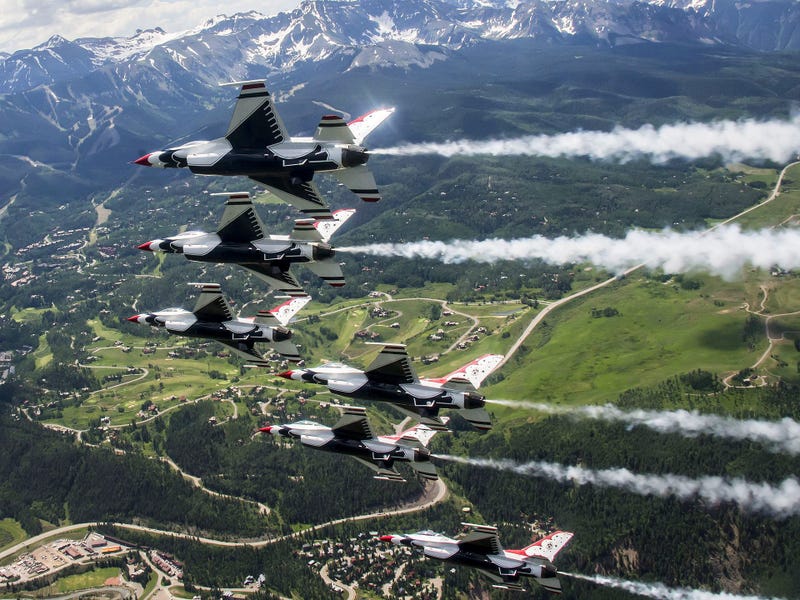 The Thunderbirds took a little photo-flight detour on their trip back home to Nellis AFB in Las Vegas after performing over Mankato, Minnesota a couple weeks ago. They hit Telluride, Colo. in particular where these amazing images were shot. Then they jetted down to the Four Corners for a snap over the Grand Canyon and…
I love this spectacular picture of the US Air Force Thunderbirds flying in perfect unison into the sky because the trail they leave behind look like the fingers of a cloud monster giving the jets a boost into the air. And because they're above the clouds, it almost looks like they're flying on a Hoth-like different…
If this hadn't been published by the US Air Force, I would think it's a fake and those F-16s from their Thunderbird exhibition team weren't real but cloned and perfectly aligned in Photoshop to form a delta formation. It was shot at the Daytona International Speedway during a practice flight for the Daytona 500…
We've not seen much of the reboot of the cult British show Thunderbirds outside of a small teaser and the soulless void that is the new look International Rescue - but what about the Thunderbirds themselves, the actual vehicles? Here's our first good look at them in Toy form, thanks to London Toy fair.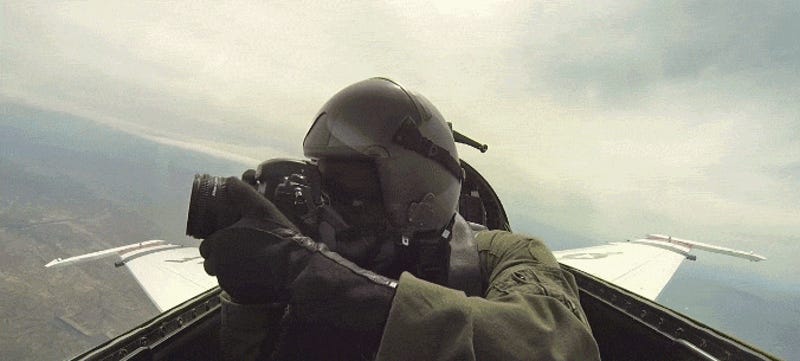 For all the boring photography jobs out there—weddings, corporate, et cetera—Sergeant Larry Reid Jr. did pretty well to avoid them all and land one of the most thrilling jobs imaginable. He is the photographer for the Air Force Thunderbirds. His job is to fly with the team and document their amazing flights.
It never gets old. My mind never stops being blown. The US Air Force pilots who somehow fly their Thunderbird F-16s so impossibly close like this will never become any less impressive. I wouldn't even walk this close to another human, let alone touch tails in mid-air.