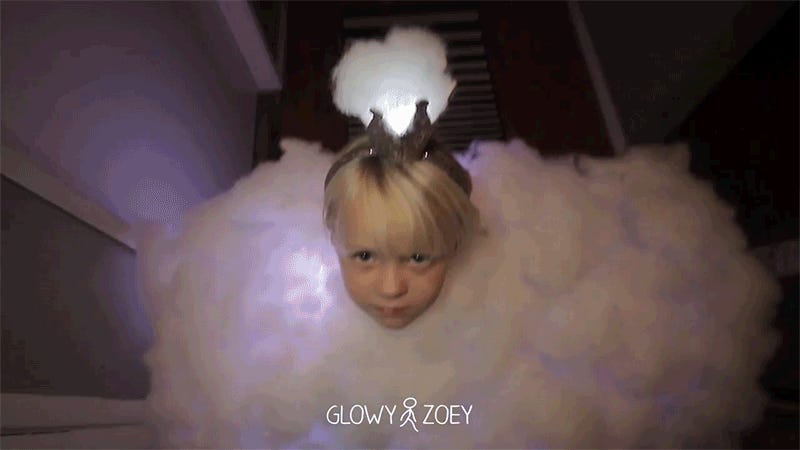 Lots of kids are terrified of thunderstorms, but not Zoey. Her dad, who you might remember from the glowing stick figure costume he made her a few years ago, is back with this over-the-top Princess Cumulus thunderstorm costume that's as wonderful as it is impractical for actual trick-or-treating.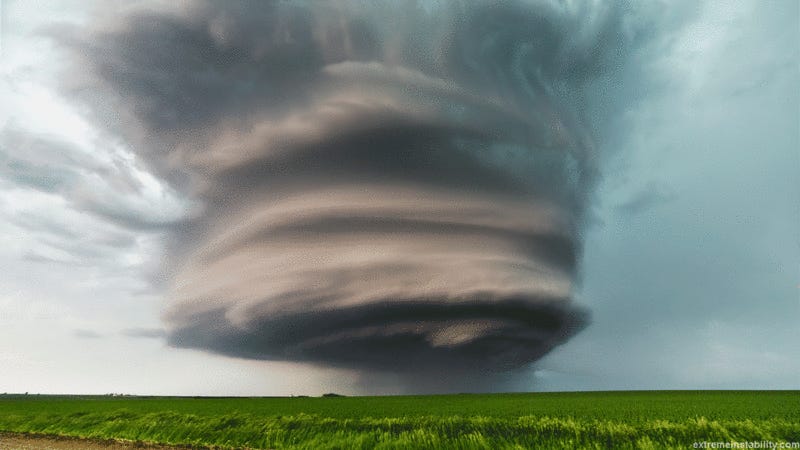 Photographer Mike Hollingshead takes beautiful pictures of supercell thunderstorms, transforming some of them into animated GIFs that show this powerful weather in perpetual motion. These are his best.
You're in the middle of a midwestern field right now. You feel a warm breeze gathering. Then wall of clouds starts heading in your direction. The wind gets stronger. Then a thunderstorm comes out of nowhere.
Mr Panbo does a side by side comparo of both XM and Sirius's ability to track weather in real time. He's using them in a marine capacity, but there's no reason why that info couldn't be used to help landlubbers on their morning commutes sometime soon. The Verdict: Sirius didn't see some storms, but accurately…