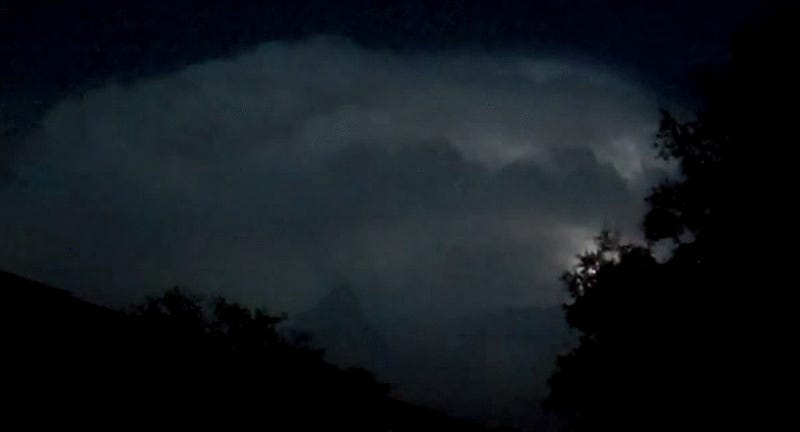 One of the best ways to spend a summer evening is to stand outside and watch a distant storm, the soft rumbles of thunder distracting you from the mosquitoes eating you alive. The most well-known part of these summertime thunderstorms is a phenomenon known as "heat lightning," which doesn't really exist.
Even though Friday was the official start to spring, severe weather season across the U.S. typically ramps up much earlier. This year, however, has been quiet. Extremely quiet. In fact, we're on track to see the quietest start to the year we've ever recorded. That's probably going to change pretty soon.…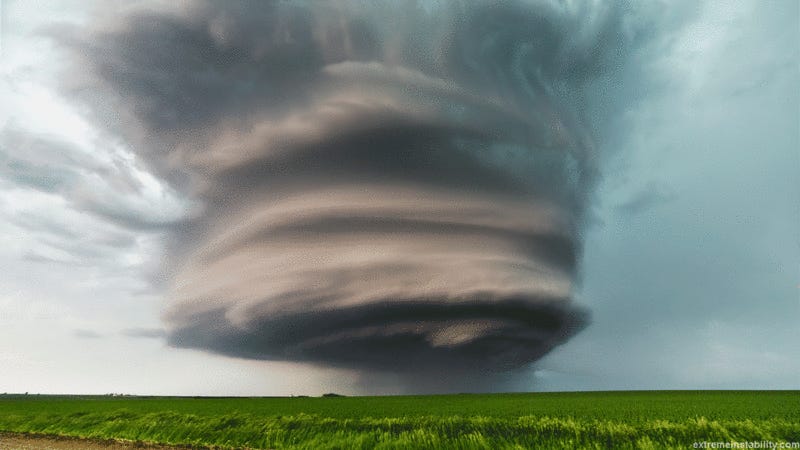 Photographer Mike Hollingshead takes beautiful pictures of supercell thunderstorms, transforming some of them into animated GIFs that show this powerful weather in perpetual motion. These are his best.
You're in the middle of a midwestern field right now. You feel a warm breeze gathering. Then wall of clouds starts heading in your direction. The wind gets stronger. Then a thunderstorm comes out of nowhere.
Mr Panbo does a side by side comparo of both XM and Sirius's ability to track weather in real time. He's using them in a marine capacity, but there's no reason why that info couldn't be used to help landlubbers on their morning commutes sometime soon. The Verdict: Sirius didn't see some storms, but accurately…