Dave Filoni discusses bringing a Clone Wars character to Rogue One. Michael Bay unveils a new Transformers character. Arrow reveals a tribute to its fallen vigilante. Plus, new pictures from the Game of Thrones season finale, even more Spider-Man casting, and a new Power Rangers poster. Spoilers Now!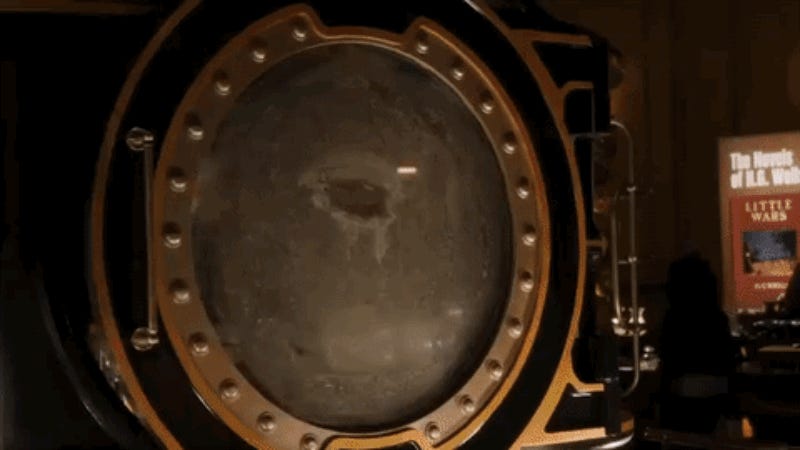 Thanks to the big network upfronts, there's been a barrage of TV updates this week. How to keep track of which shows were canceled? Which got another season? Which pilots got a pass? And, most excitingly, which new entries got the green light? We've got you covered with all the important TV announcements in one…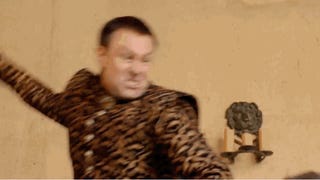 Everyone's releasing new trailers this week, and now it's ABC's turn. Of particular interest to us are Still Star-Crossed, the Shondaland sequel to Romeo and Juliet; Time After Time, where a time-traveling HG Wells hunts Jack the Ripper; and Imaginary Mary, a show where Jenna Elfman gets advice from her imaginary…
Kevin Feige talks about casting Black Panther. A sequel to Fantastic Four may still happen. Shane Black teases updates to the Predator design in his upcoming reboot. Stephen Amell has a hairy tease for Arrow. Plus, new pictures from the season finales of Legends of Tomorrow and The 100. To me, my Spoilers!

When does Spider-Man enter the scene in Civil War? Mads Mikkelsen teases his allegiance in Rogue One. Get a better look at Connor Hawke on Legends of Tomorrow. David Duchovny wants more X-Files. Plus, Ronda Rousey sets her sights on another nerdy movie role, and get a look at Agent Carter's wild dream sequence.…
There is a movie called Time After Time. This late 1970s flick isn't a masterpiece, but it does feature Malcolm Macdowell as scifi author and actual Time Machine-owner H.G. Wells, who is aghast to learn his friend, played by Jonathan Pryce David Warner, is Jack the Ripper. He's even more aghast when Jack steals his…
We love Patrick Stewart. We adore Mark Sheppard. But there's one actor who just owns science fiction. He made Patrick Stewart count the lights. He tormented Tron. He fled H.G. Wells into the 1970s. We're speaking, of course, of the one and only David Warner. Here's all the reasons we love him.
Some day, people from the distant future will travel back to our era and inform us that science has conclusively identified the best movies about time travel. Until then, though, we're forced to make our own judgements. Luckily, there are a few time-travel movies that have rocked our space/time continuums more than…
H.G. Wells (Malcolm McDowell) pursues Jack the Ripper (David Warner) across time in the 1979 film Time After Time, set in a Morlock-free San Francisco. In this cult favorite, Wells invents a time machine in 1893, zooms into the "present" and meets a woman in what he considers a dystopian future (imagine thinking the…