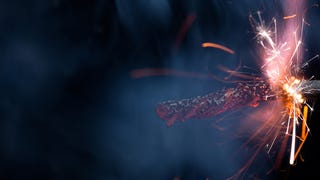 Light the touchpaper and stand well back, because we're about to... make sustainable electricity? That's the idea according to a researcher from MIT, whose vision for future power generation involves a healthy dose of TNT.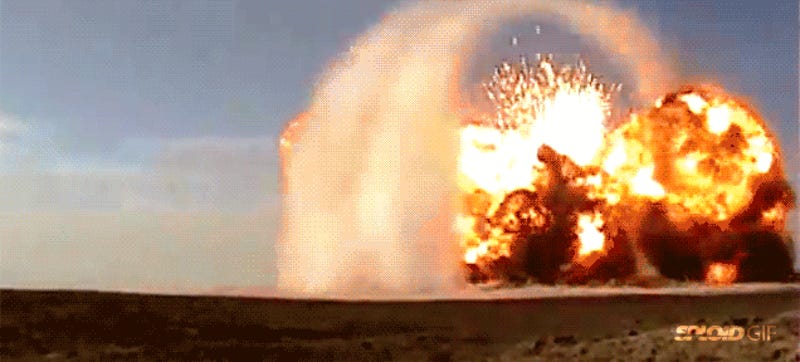 Today I learned that scientists blow up 100 tons of TNT in the middle of nowhere not just for the fun of it, but to listen to the blast. The Comprehensive Nuclear‑Test‑Ban Treaty Organization sets microphones thousands of miles away to listen to low frequency waves produced by these TNT explosions.
As a follow up to the most epic stunt we've ever seen, random people who push a mysterious button in the middle of a street find themselves entangled in a ridiculously intense prank complete with assassinations, flying money, a kidnapping, guns and naked people. This awesome stunt has it all.
Serious drama, that's what. In the best stunt I've ever seen for, well, just about anything, a Belgian TV channel staged this awesome prank, which literally left bystanders agape in astonishment. Push to add drama indeed.
Remember that Google TV thing we all cared so much about? When was that? Last year I think? I feel so old. Well if you want to dust yours off, now might be the time: TNT and TBS channels unlocked.
First NBC released a iPad app that allows you to view full episodes for free. Just download it now and start watching. Nothing special required. I love free stuff.
The fires currently raging in Southern California got us thinking about tools that can help firefighters do their jobs more effectively, and few devices can do more than the T-N-T or "Denver" Multi-tool. It is an axe, a pry bar, a ram, and a D-handled pull hook all-in-one—so it can smash or rip through just about…