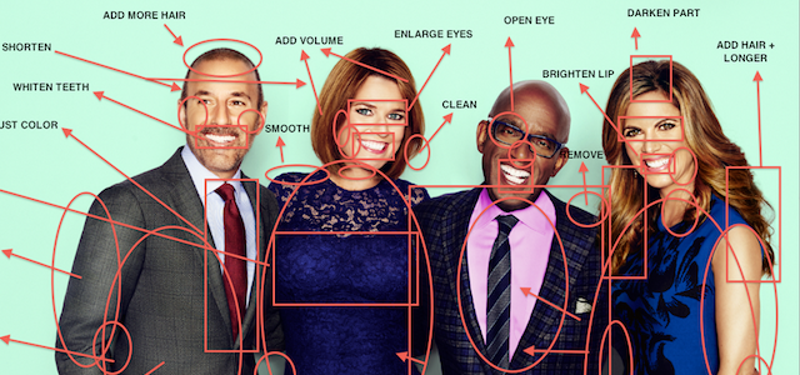 A professional photographer's job doesn't end after they snap their photograph, hell, in some ways that's when their job starts. In this image, The Today Show reveals what a photographer sees in his photo and what he needs to fix. And boy there is a lot that needs fixin'.
You've gotta feel sort of bad for people who get all of their gadget news from places like the Today Show. I mean, they did a section on future gadgets this morning, and what did it feature? A $700 doorbell! A $430 water filter! A $1,200 microwave that cooks entire turkeys! Nothing any sane person would ever buy and…
Wired Senior Editor Nick Thompson was on the Today Show this morning talking about why the N95 and iPhone are the best high-end phones and the RAZR is the best cheap phone. OK, fair enough. Unfortunately for Nick, when he dropped the RAZR to the floor to demonstrate its durability, it ended up getting destroyed in the…
The Today Show's love and knowledge of gadgets is well documented. On today's entry into gadgets that your parents would love, we have a guy showing off a wine opener that looks and sounds suspiciously like something your wife would keep in the back of the nightstand drawer. It's actually a pretty cool-looking device,…
How about you? Could you do without?