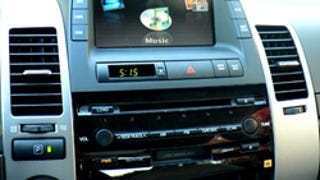 TechEBlog's editors have put together a list of the top five creative uses for the somewhat underexposed Mac mini. While I suppose they're all creative, one of them is pretty useless, so it'd probably be more apt to call it the top four creative uses for the Mac Mini, since the word "use" implies that it has some sort…
With all the adoring praise being heaped on Apple's iPhone, it's about time someone starting noticing its flaws. Newlaunches has its list of gripes here; ours is forthcoming. Top five shortcomings of the iPhone according to Newlaunches:
We have to hand it to Muslix64. Not only is he leading the charge against HD DVD's AACS protection, but he's taping his way to the finish line (assuming he succeeds in cracking the AACS DRM). So in honor of today's news, we've rounded up our 5 all-time favorite hacker videos. Some hacks are more complicated than…
Summer is coming to an end and soon there will be a nip in the air, and that means Autumn's on its way and those leaves will be a changin'. Sounds like it's time for a road trip, taking off for some leaf peeping during the most beautiful time of the year. But what do you take with you?