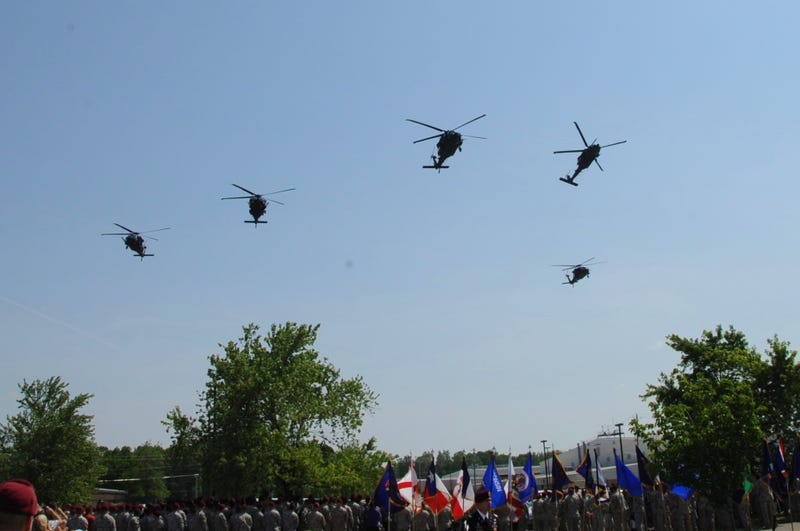 Appearing on Marc Maron's podcast today, President Obama addressed what is perhaps one of the longest-living conspiracies in America: the existence of black helicopters. They're real!

Another day, another super secret robotic Air Force space plane.
Did you know there was a very secret payload on board the Dragon spacecraft, the first private spaceship to reach orbit and return safely to Earth? SpaceX didn't reveal what it was until today. The answer is deliciously funny.
The US government plotted to hide the fact that they were constantly flying nuclear-armed B-52 bombers over Greenland during the 1960s, the BBC has discovered in a recent investigation. The operation, called Chrome Dome, was designed to instantly respond to the Soviet Union if the latter launched a nuclear missile…
Here's an idea for new unofficial Gizmodo game. It doesn't have a name, but it's based on guessing what Bob Woodward was talking about when he said the U.S. military had some super secret new gadget, gizmo or technology
at their disposal in Iraq
. Woodward says the tech is used to "locate, target and kill key…
I have mixed feelings about this Complete Sports Pack for the Nintendo Wii, with 18 Wiimote accessories in one box. Yes, they seem to cover every single game known to mankind and yes, I know that everyone loves their Wiimote accessories. But this fully-loaded $45.80 set—not surprisingly by some company called Mad Cow…