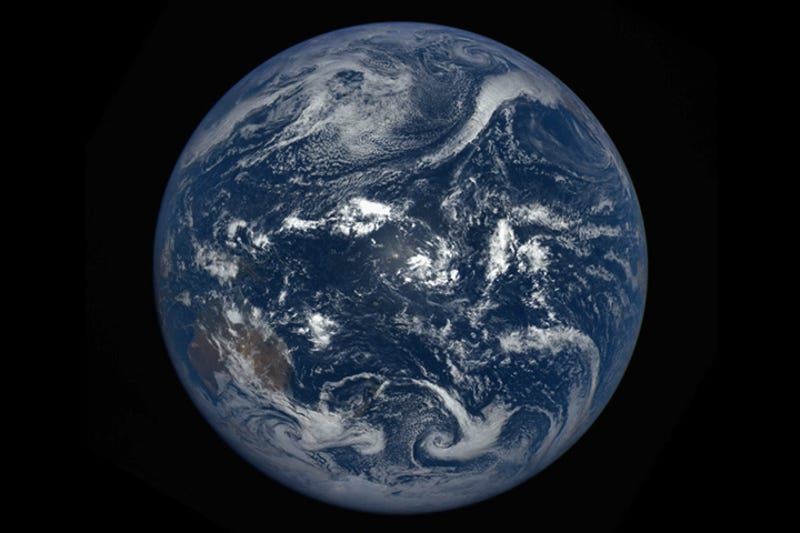 We normally observe solar eclipses from our perspective here on the surface—or even from an airplane—but this image from NASA's Deep Space Climate Observatory shows this week's total solar eclipse from a rather unique vantage point.
In anticipation of tomorrow's total solar eclipse—and to meet the requests of diehard eclipse chasers—Alaska Airlines Flight 870 will alter its usual departure time to maximize the view of this rare and spectacular celestial event.
The first total lunar eclipse of 2015 will begin Saturday, April 4th at 6:16 a.m. EDT (3:16 a.m. PDT). You'll want to be prepared; totality will last just four minutes and forty-three seconds (!), making this weekend's total lunar eclipse the shortest of the 21st Century. Here's how to make the most of the…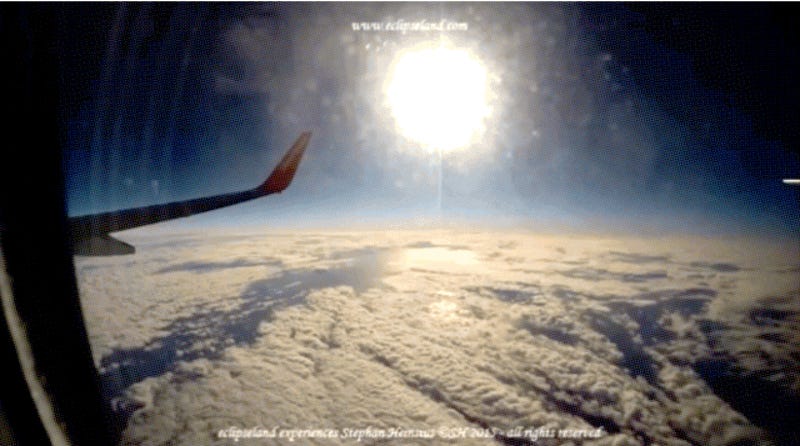 For last week's solar eclipse, astronomer Glenn Schneider chartered a plane to fly through the vast shroud of darkness temporarily cast by the the moon's shadow on the north Atlantic. Astrophotographer Stephan Heinsius was aboard the flight, with a video camera. Here's what he and the other passengers saw.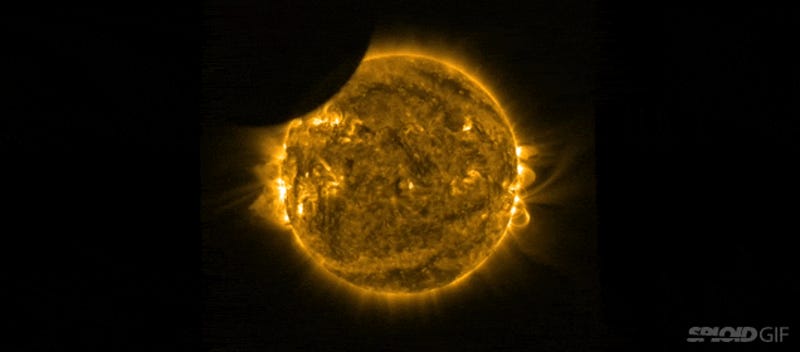 A perfect recipe to enjoy the weekend: just watch these videos of today's solar eclipse over and over again from different locations across our planet and even around the universe. We've collected videos from space, from a place that looks like Hoth on Earth and so many more. Even if you missed it earlier, you'll…
Do you live inside the swath of red depicted in this map? If so, you're one of the few people on Earth able to directly witness Friday's total solar eclipse. For everyone else, your best bet is to watch online. Head over to Slooh.com to watch live, beginning at 1:30 AM PDT/4:30 AM EDT/8:30 UTC.