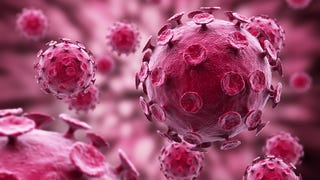 For the first time ever, a whole lab-grown kidney has been successfully transplanted into a rat, where it allowed the creature to process urine like a really kidney would—and it could someday save your life.
Liver transplantation has become a victim of its own success with far more recipients registered to waiting lists—roughly 30,000 in the US and Europe—than there are available donor organs. What's more, a staggering 2,000 viable livers must be discarded annually because they didn't survive the journey from donor to…
It's gross, but fecal transplant can save lives. A Nova Scotia man living in Cape Breton Island, Canada, read about it and decided to stop an intestinal bacterial infection doing the fecal transplant himself—using feces from his cousin.
The video above is jarring and very graphic, showing two hearts pumping at once. It's also beautiful because without that extra heart, a man wouldn't be alive. Tyson Smith, the man whose hearts are shown above, went through a rare surgery that's called a heterotopic heart transplant. In the surgery, doctors add…
There have been lots of Steve Jobs sightings at Apple last week, but it's finally official that he's back at work.
With Steve Jobs's consent, the Memphis hospital that conducted his liver transplant two months ago issued a statement denying he received any special treatment, classifying him as "the sickest person on the waiting list."