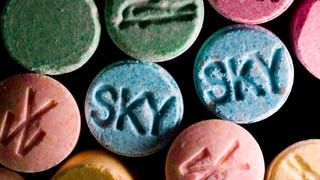 Ecstasy isn't only for ravers—a small series of clinical trials have demonstrated taking MDMA can be an effective treatment for post-traumatic stress disorder. On Tuesday, the Food and Drug Administration granted permission for large-scale, Phase 3 clinical trials for MDMA, which is the next step in the process to get…
After years of sci-fi-inspired fantasies about the technique, a team of doctors in Pittsburgh are finally ready to start testing out a procedure that involves putting patients in a state of "suspended animation" while they repair their injuries. Put bluntly, they're going to kill people and bring them back to life.
Dean Trippe's comic Something Terrible is a deeply personal account of his experiences following a childhood trauma, and how the fictional heroes he grew up admiring helped him cope with those experiences even as an adult.
Researchers at Stanford claim they've figured out how to erase the traumatic memories of mice while they sleep bringing them one step closer to their goal of ending PTSD for humans. Apparently a prescription memory-eraser could even be on the way. Are we closer to an Eternal Sunshine moment than we think?
Scientists have known for a while that every time you retrieve a memory, you rewrite it. Remembering something is to change it, and with the help of drugs it can be changed a lot. That's the focus of research from the University of Montreal, where researchers discovered that when men who took a drug called metyrapone…