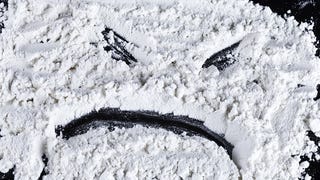 Ready for some weird science? Certain bacteria found in the dirt near coca plants are powered by an enzyme that eats cocaine. Unfortunately, the enzyme breaks down quickly at body temperature, meaning it can't be used to treat human overdoses or addiction. Now, though, researchers have designed a version that can…
The placebo effect seems to make little sense: get ill, take a dummy pill, and you'll recover in much the same way as someone taking real drugs. While there have been many theories bandied about over the years to explain how it works, new evidence suggests that it may be genetic.
For years, we've been treating breast cancer as a single disease. But a new study has reclassified it into ten separate sub-diseases, all with different genetic features—which could transform the way women are diagnosed and treated.
A trial that had originally been planned to run until 2015, testing whether treating an HIV-infected person with antiretroviral drugs could prevent that person from passing the disease along to his partner, stopped today. Because it was so successful.
Anyone who remembers high-school physics knows that a fluctuating magnetic field can induce an electrical current. That's the principle behind transcranial magnetic stimulation (TMS), where an electromagnet is held over the head and pulsed rapidly. Depending on the frequency of the pulses, this can either enhance or…
Sure, spider venom can kill humans. But, if you know what you're doing, it can offer revolutionary cures and treatments for some of humanity's worst ailments. It's already curing impotence...and now help with heart failure, high blood pressure, and epilepsy.
And those pesky physicists said lightsabers weren't possible. Peshaw, I say, pe-shaw. I say this because Scottish scientists have created a miniature device that attacks individual cancer cells using a cylinder of light. A two millimeter saber of light, or light saber, if you will. The pinpoint accuracy (no Force…