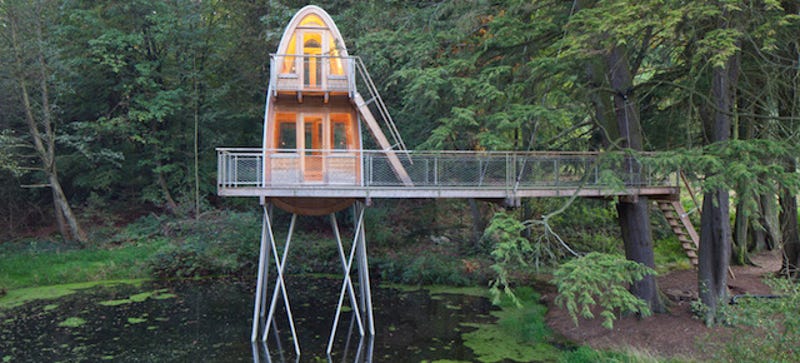 Like a tiny wooden spaceship, this two-story treehouse by the German treehouse design specialists at Baumraum is picturesquely perched over a pond, as if it's preparing for blast off.
Did you see Return of the Jedi as a kid and wish you could live in the trees in the middle of the forest, but your family and friends would all be connected in a community? Guess what: now that exists.
For better or worse, we rely entirely on our IPhones and the regional 3G signal to connect to the internet,…
Two years ago I told you about Bellavista, the stunning treehouse community in Costa Rica's forests that looks like the Ewoks' village in Endor. They just upgraded it with 7.2mbps 3G access, and now they run 100% on solar power.
So
modern
treehouses aren't new, but the designers of this project in New Zealand have crafted something that blends fantastically with its host redwood tree. The fungus or chrysalis-shaped building—take your aesthetic pick—will be a smallish restaurant built by, of all people, the NZ Yellow Pages. It's currently…