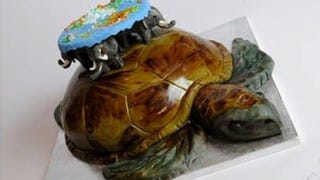 Here's the complete schedule: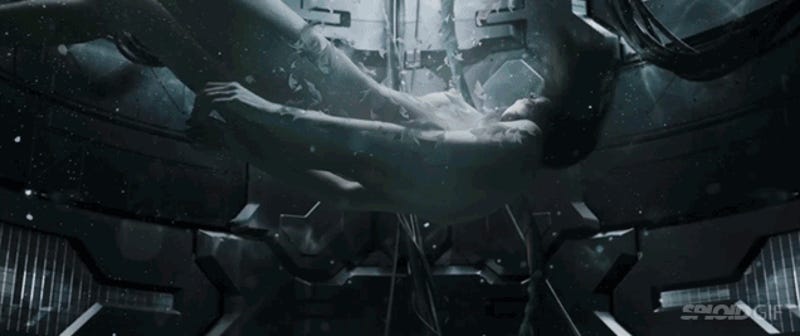 This gorgeous video looks at how a live-action tribute to Mamoru Oshii's Ghost in the Shell was put together by a group of 20 international artists. It shows the reconstruction of classic shots based on the original opening sequence—the detail is beautiful and I wish they would finish the remaining 75 minutes.
We've seen many great Steve Jobs tributes already but this "hidden" image of Jobs on a street fence is probably the most clever. If you stare straight on, you can't see anything. But if you look from one angle, it's an older Jobs. From the opposite angle, it's the young Steve. Perfect.
This is brilliant. The Foundry team at Mint Digital got a MacBook Pro, disassembled it and created this perfect portrait of Steve Jobs as a tribute: "Rest in peace Mr. Steve and thank you very very much."
We have our own tribute video to Steve Jobs and people have been creating quite smart pieces all around the web. The brilliant one above was created by Jonathan Mak but there are many more. Here's a selection of the best:
Rather than writing his obituary , I thought it would be better to pay tribute to Steve Jobs by stealing one of his ideas. That's why I made this last Think Different video, in memoriam.
This year marks the 30th anniversary of Mobile Suit Gundam, the television series about space war and mecha suits that launched a phenomenon in Japan. Headbanging rocker Andrew W.K. plans to celebrate with a tribute album to Gundam's music.
With a little help from an earlier tribute by Neatorama, I learned about, and will bring to you, two geektastic clips from her seven decade career.
Gadget-inspired songs are almost always terrible, but this, this is something else. A kind-of-spoof, kind-of-ad performed by legendary nobody Caitlen Moe, "Crackberry Love" is an unmitigated disaster. Things to watch for: a man in a BlackBerry suit, endless T-Mobile shout-outs that the company almost certainly didn't…
Forget the old Macs Vs PCs rap and its slightly worn-out ilk, this has to be my new fave geek-inspired musical tribute. If only for its Dusk Till Dawn-alike transformation into a slasher gore-fest after a few minutes. Seriously—beating someone to death with a MacBook? Strange stuff. There's just one flaw taking the…
I haven't played Dungeons and Dragons since I was a little kid, but I remember the time I spent geeking out with my friends fondly. So, when D&D co-creator Gary Gygax passed away earlier this month, I couldn't help but feel a little bummed. Apparently, a group of students at MIT felt the same way—which is why they…
Rollei knows how to make its cameras small, and its dx63 Tribute is no exception, packing big features inside its diminutive black metal housing. The 6.36 megapixel ultracompact has a 3x optical zoom, but we're wondering how they were able to shoehorn a relatively large 3-inch LCD viewfinder onto the back of this…