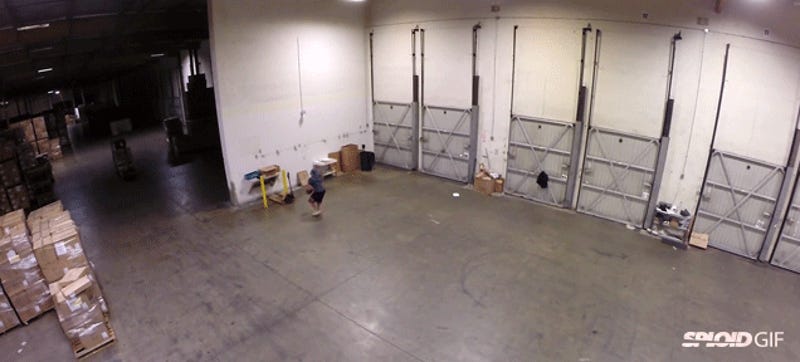 If there is such thing as a Michael Jordan of crazy basketball trick shots, David Kalb would be it. In fact, he'd give Jordan himself a run for his money with his tricks. This time, he went to a warehouse and performed impossible shots with the basketball hoop strapped to a moving forklift.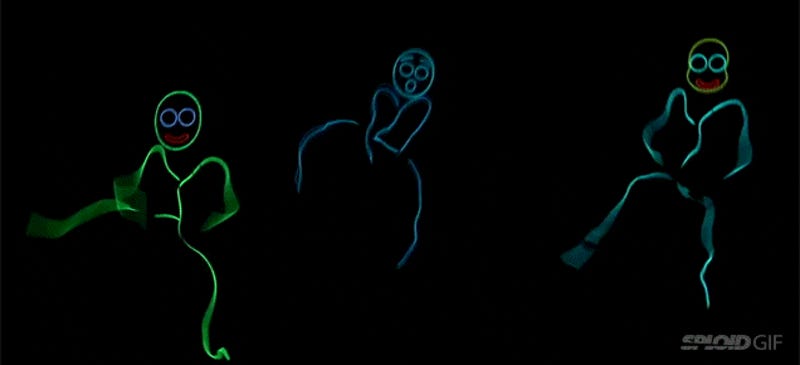 Dude Perfect, the masters of the YouTube trick shot videos, has tried something different this time: they dressed up in glow in the dark costumes and pulled off their stunts while looking like glowing stick figures. It's actually pretty awesome to see stick figures bounce and move around like humans.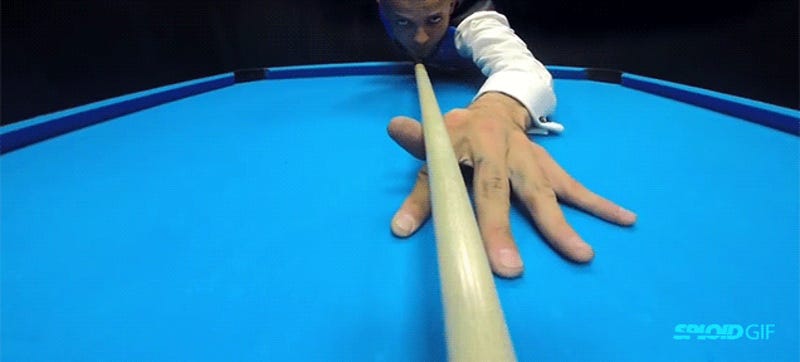 Do not ever challenge Ziemowit Janaszek to a game of pool. This man can handle his cue and balls alright, and the trick shots he pulls off are all kinds of incredible. Even better? He strapped a GoPro to his rod for an entirely new perspective.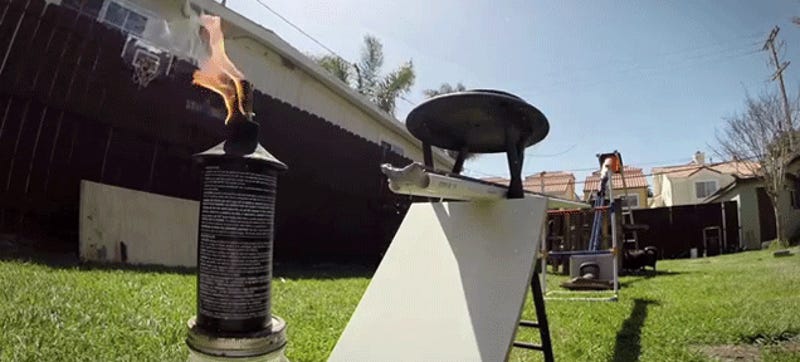 You would think that you could only do so much with golf trick shots but David Kalb, trick shot extraordinaire, takes it to another level. He rigs his trick shots so they have to be absolutely perfect because they eventually turn into Rube Goldberg machines that can make hot dogs and create flaming watermelon heads.

Excuse the portrait mode video but this golf trick shot is so impressive that we can ignore the blatant disregard of proper cell phone video recording etiquette. Here's what goes down: the guy behind hits a golf ball to the guy in front who swings and hits the same ball without the ball ever touching the ground. It's…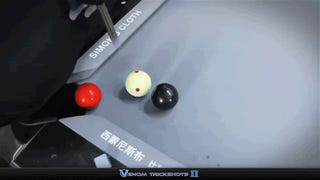 I'm not sure there's an explanation for this amazing set of pool tricks other than the guy doing them, professional pool trick shot player Florian Kohler, is just impossibly good at what he does or that Kohler has somehow found a way to coax all of the magnets on Earth to bend balls however he wants so they travel…
You don't have to be Paul Newman to appreciate the difficulty for these collection of insane pool trick shots. All thanks to skill and physics, although there is a couple which are so perfectly crazy that they have to be computer generated. [Thanks Karl!]