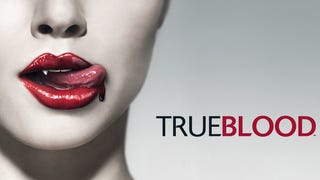 True Blood's long awaited final season has arrived. Two episodes in and I'm very underwhelmed. I stuck with it through the witches, werewolves, and other supernatural beings, but for some reason, I'm relatively unexcited for its impending vampire apocalypse. However, I'm going to watch each episode regardless—for the…
As if there isn't enough social networking spam already, the True Blood Season 2 Blu-Ray discs come with a feature that allows people to automatically share their vampire obsession on Twitter and Facebook—complete with "transformed" photos.
Curb Your Enthusiasm, True Blood, Entourage, Big Love, Flight of the Conchords—these are just some of the TV shows that PS3 owners will be able to download after Sony and HBO-owners Time Warner join forces.
Even the vampires who've been around hundreds of years in True Blood are confused by HDTVs. It's LCDs that are thin and light, not plasmas. Of course, if you wanted to brain somebody, plasma would be a better choice.